DETROIT, Mich. —
Evans Distribution Systems, a full service third-party logistics provider of warehousing, transportation, staffing and value added services hired Candise Hill as the new transportation operations manager.
Hill is responsible for the day to day operations of Evans' asset based transportation. Her role includes managing a team of seven dispatchers, more than 450 trailers and more than 170 drivers. The asset based company provides just in time (JIT) and sequenced parts delivery transportation for automotive, manufacturing and other industries. Hill intends to service the customers of Evans' as a priority and be a proactive leader for the employees operating under her management.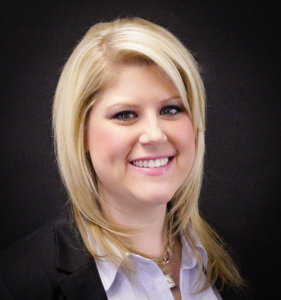 The campaign has gathered excellent community partnership from Detroit Public Schools, Chrysler, NASA, Children's Hospital, Children Incorporated and Evans Distribution Systems. Sponsors have purchased bikes, helmets, books, volunteered time and labor. This week, 600 bikes were assembled for the event with the help of volunteers.
"Communicating with the customer and our team is our main priority," said Hill while talking about her plan of attack as the operations manager at Evans. "Candise is very energetic and self-motivated, we are excited to have her on our team," said Tony Trocki, general manager of transportation at Evans Distribution Systems.
Hill's transportation management experience includes operations supervisor at CMAC and logistics analyst at HNT Logistics. She attained her Masters of Business Administration from Baker College in 2012 after completing her Bachelors of Science at Eastern Michigan University in 2010. With her previous roll as operations supervisor, Hill managed a staff of 20, scheduled and coordinated less than truckload and truckload moves including JIT lanes for automotive clients. Hill's prior experience as a project manager, account manager, and sales contribute to her exceptional communication and customer service success.
Click here for the PDF of this press release.