MELVINDALE, Mich. —
Evans Distribution Systems, a full-service third-party logistics provider, offering warehousing, transportation, packaging and staffing solutions, has hired Derek Byrd as marketing and inside sales manager, the company announced today.
Byrd is responsible for creating and executing internal and external print and digital marketing strategies and providing brand management and recognition for Evans.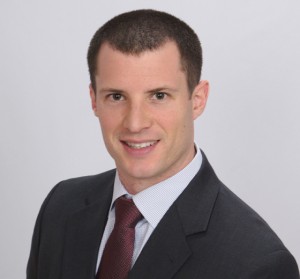 "We are excited to have Derek on board to lead our marketing efforts," said John A. Evans, president of Evans Distribution. "Derek's expertise in advertising, branding and sales will prove an asset as we look for new and integrated approaches to growing our business across the region and beyond."
Byrd, 30, of Beverly Hills, Mich., most recently worked at Technisch Creative in Lansing, Mich., as director of marketing, where he managed a multi-channel marketing department. Here, he created and implemented strategic marketing plans to build brand awareness and generate sales leads for the company. Previously, Byrd was the marketing manager for Sky Productions, Inc., headquartered in Kalamazoo, Mich., where he managed the staff and oversaw advertising and marketing campaigns on behalf of the clients and the company.
Byrd has a bachelor's degree in advertising from Michigan State University.
Click here for the PDF of this press release.