Evans Distribution Systems celebrates employees' careers
Honors 15 employees with more than 25 years of service
MELVINDALE, Mich., June 23, 2016 — Evans Distribution Systems honored 15 employees who have been with the company for 25 or more years. The celebration, "15 over 25", on Thursday, June 23 took place at Coach Insignia in downtown Detroit. The 15 Over 25 Celebration, was attended by a mix of nearly 40 employees and spouses that gathered to socialize and congratulate the honorees on their professional accomplishments.
Speeches by current President, John A. Evans, and Chairman, John W. Evans, expressed the overwhelming appreciation they have for these individuals and all of the years of hard work and loyalty they have given the company. These accomplishments have helped grow Evans into the national 3PL company company it is today. Company leadership was joined by the honorees and spouses alike, telling stories about Evans and its employees, past and present. One of the major highlights is the family-oriented culture Evans Distribution values and possesses.
"It was a very nice evening planned by the EPIC group. I enjoyed seeing John W. as I've missed him over the last couple years. I've worked with many fine people over the last 27 years. Being part of a family owned business for so long has made my work career extremely rewarding, and this tribute was an example of the culture established by the Evans family." Said Doug Eastwood, a 27 year honoree at Evans.
During the reception, each honoree received a plaque with their name and how many years they have worked at the company.
"The best part of this evening was having the chance to talk to the other honorees about life and events in our years working that were important to us," said Linda Shusteric, a 40-year veteran of Evans. "I felt very special that so many co-workers came up and gave me a hug. Thank you to the Evans Planning and Implementation Committee for the wonderful dinner, the commemorative plaque and the opportunity to spend a relaxing evening with a great bunch of fellow workers," said Shusteric.
Employees that were recognized were:
Linda Shusteric, 40 years
James Kish, 37 years
Terry Howell, 37 years
Gary Frank, 29 years
Gerald Forfinski, 29 years
John Brown, 29 years
Edwin Lang, 28 years
Keith Frazier, 27 years
Doug Eastwood, 27 years
Leslie Ajlouny, 27 years
Rory Young, 27 years
Keith Kamin, 27 years
John Willford, 27 years
Patrick Lafave, 25 years
William Gunn, 25 years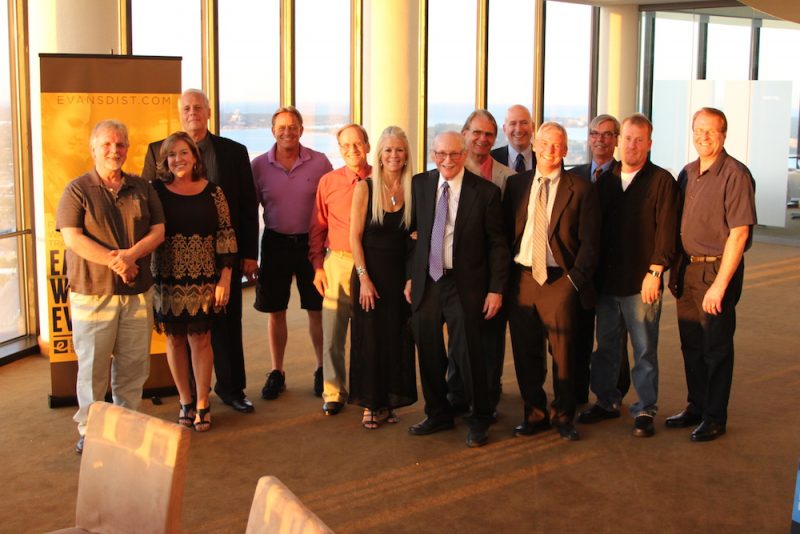 Download the PDF of the press release here.