Even with its role in the global auto industry losing its luster in recent years, Michigan has rapidly transitioned to growth in the mobility sector. Through various programs and initiatives, Michigan is working to play a crucial role in the automation of driving, certain to rock every corner of the economy over the next few decades.
Organizations such as the University of Michigan's Mobility Transformation Center, the Michigan Department of Transportation, Business Leaders for Michigan, the American Center for Mobility, SPARK, and countless others – private and public – have joined hands on a number of mobility testing sites and projects. Driverless car testing sites like Willow Run and M-City are already providing valuable data for the evolution of automated driving technology, with other sites already planned for the near future.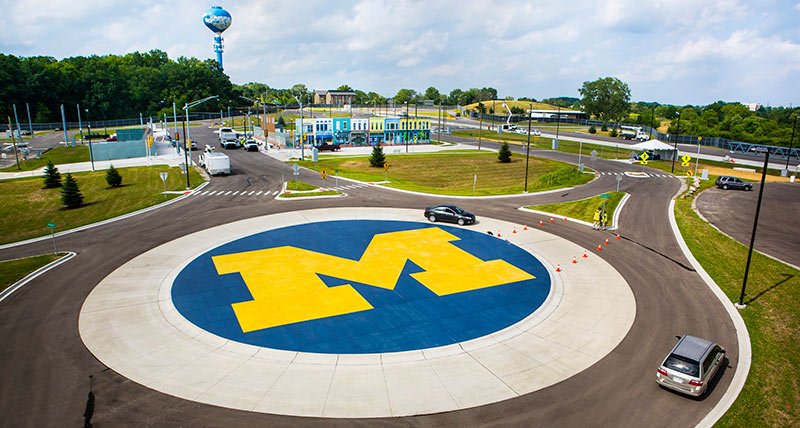 Even as far back as 2014, the state was taking a proactive stance on mobility technology. The Michigan Department of Transportation partnered with the University of Michigan, GM, and Ford to produce the so-called Smart Corridor, a combined 120 miles of Detroit roadways equipped for vehicle-to-infrastructure communication. Other projects in recent years have included deployment of vehicle-to-vehicle technologies and connected vehicle technology, all accumulating the data needed to make transportation automation a safe, effective and efficient reality.
The state's investment in mobility technology looks to be a sound one, as driver assistance grows closer to full automated driving with each passing year. Research on the economic impacts of such a change consistently show it will change the economy in drastic ways – disabled individuals, children, and unattended packages will be able to travel alone. The services of millions of truck drivers, taxi drivers, and chauffeurs may no longer be needed, or may shift to become remote technical support jobs – the 'driver' of the truck shipping your goods from the fulfillment center to the customer may work from within the fulfillment center, in the near future.
Such technology would also have knock-on effects on online shopping, medical costs, and insurance. Automated cars could drive at higher speeds with fewer accidents and no breaks. Personal vehicles could drop a person off at work, then return home for their spouse, then finally take the kids to school – minimizing the need for additional vehicles in a home.
Ultimately, mobility technology looks to be a critical force in the coming decades, one that is both terrifying and incredible. Michigan has taken every step possible to be a leader in the field, and seize the benefits of such a position.