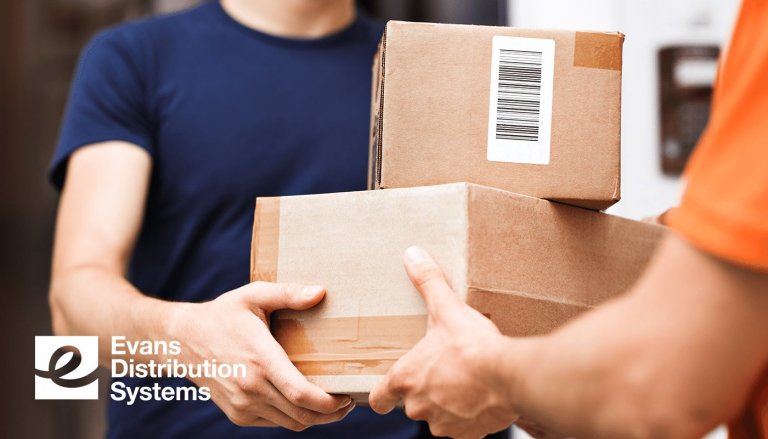 Price changes for small parcels are scheduled to take effect on Jan. 22, 2023. When small parcel rates increase, the additional earnings are used to offset the cost of inflation and invest in infrastructure. This year, some small parcel products will experience increases from United Stats Posta Service (USPS), United Parcel Service (UPS), and FedEx. This article breaks down the new small parcel rates and the impact on shippers moving forward.
USPS
As part of the USPS' Delivering for America plan, these increases were expected. The 10-year plan was created to achieve financial stability and improve services while staying affordable for consumers. This plan includes $40 billion in investments over ten years to create a positive net income by this fiscal year. The following are the flat-rate changes:
| | | |
| --- | --- | --- |
| Product | Current | Planned Change |
| Small flat-rate box | $10.40 | $10.20 |
| Medium flat-rate box | $17.05 | $17.10 |
| Large flat-rate box | $22.45 | $22.80 |
| APO/FPO large flat-rate box | $20.95 | $21.20 |
| Regular flat-rate envelope | $9.90 | $9.65 |
| Legal flat-rate envelope | $10.20 | $9.95 |
| Padded flat-rate envelope | $10.60 | $10.40 |
FedEx
FedEx also announced rate increases for 2023, averaging 6.9% for express shipping rates and between 6.9% -7.9% for freight rates. In addition to the rate increases, FedEx has also increased surcharges by 7-15%. This includes the surcharges introduced in 2022 which were:
Additional Handling and Oversize surcharges for U.S. Express Package Services and U.S. Ground Services based on shipment zone will increase by approximately 15%.
Fuel surcharge increase for FedEx Express, FedEx Ground, and FedEx Freight shipments.
No Shipment Tendered surcharge for FedEx Freight shipments.
International Out-of-Delivery-Area surcharges and International Out-of-Pickup-Area surcharges for International Express Freight and Parcel Services.
Delivery and Returns surcharge will be assessed for FedEx Ground Economy Services.
FedEx experienced a significant drop in package deliveries in the final quarter of 2022. Believing this could be early signs of a global recession, FedEx has begun reducing flights, lowering staff hours, and closing 90 FedEx offices. The company has cut capital expenditures by $500 million as well.
UPS
Keeping in step with FedEx, UPS will also be increasing its rates on small parcel products by an average of 6.9%. This is the largest general rate increase UPS has taken in more than a decade. These rates do not take into account the increases in surcharges, which took effect on December 27, 2022.
The Future of Small Parcel
Despite the looming recession, ecommerce continues to grow each year. The increased shipping rates have not deterred consumers from shopping online. U.S. ecommerce was up 8.3% from the previous year. This indicates that even during a slowing economy, the online consumer base continues to grow.
The supply chain industry continues to face challenges such as packaging and labor shortages. The increased rate of small parcel products and surcharges are an attempt to overcome these challenges and meet growing demand. To mitigate these costs passed down to consumers, it's important to work with a 3PL partner that can meet customer demand and keep rates at a minimum.
Evans Distribution Systems is a full-service fulfillment provider that can help you reach customer demand. Contact us at sales@evansdist.com or call 1-800-OK-EVANS to speak to an expert today.