Paper is an essential commodity. With varied paper products and handling requirements, Evans experts have established processes specific to this industry. Learn more about our experiences below. 
We Specialize in Delicate Handling of Paper & Pulp
Evans services five paper mill and manufacturers in our warehousing and transportation divisions. Over the years, we have become accustomed to serving this industry and we have built strong partnerships with our customers. Paper and pulp products have sensitivities to environmental conditions, storage specifications and material handling requirements. Our warehouse locations are rail-served. We have the forklift clamp equipment and the knowledge to handle, store, and transport your paper safely.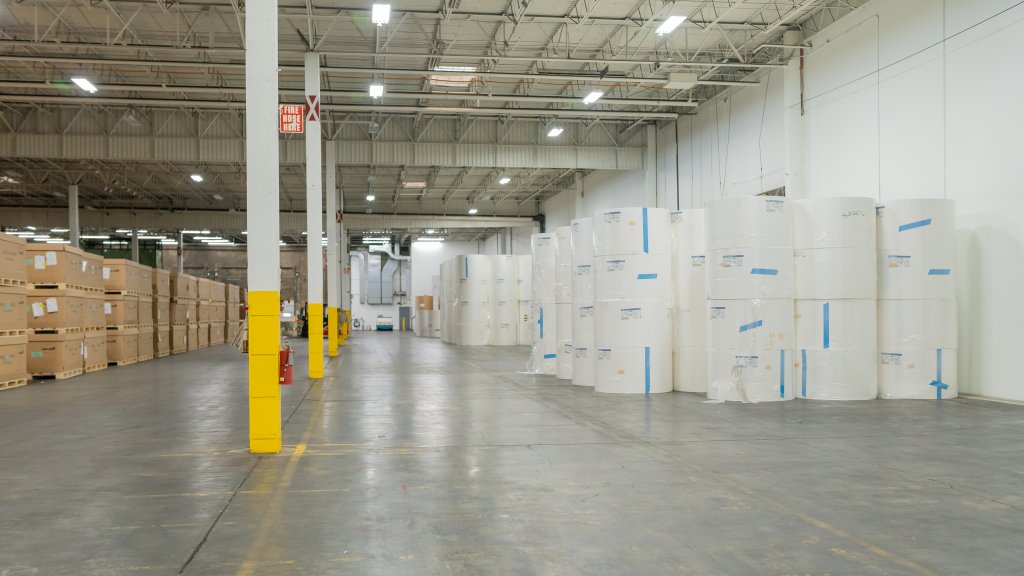 Since 2018, our Jefferson location processes inbound paper rolls from the mills which are carefully inspected upon arrival. Inventory data and labels are reviewed for accuracy. Outbound shipments are processed within 24 hours of receipt. Evans provides monthly inventory reports.
Since 2015, Evans has been providing overflow storage of corrugated cardboard boxes. All 20 SKUs of cardboard product is received and released in full pallet, full truckload quantities. Evans also provides outbound transportation services.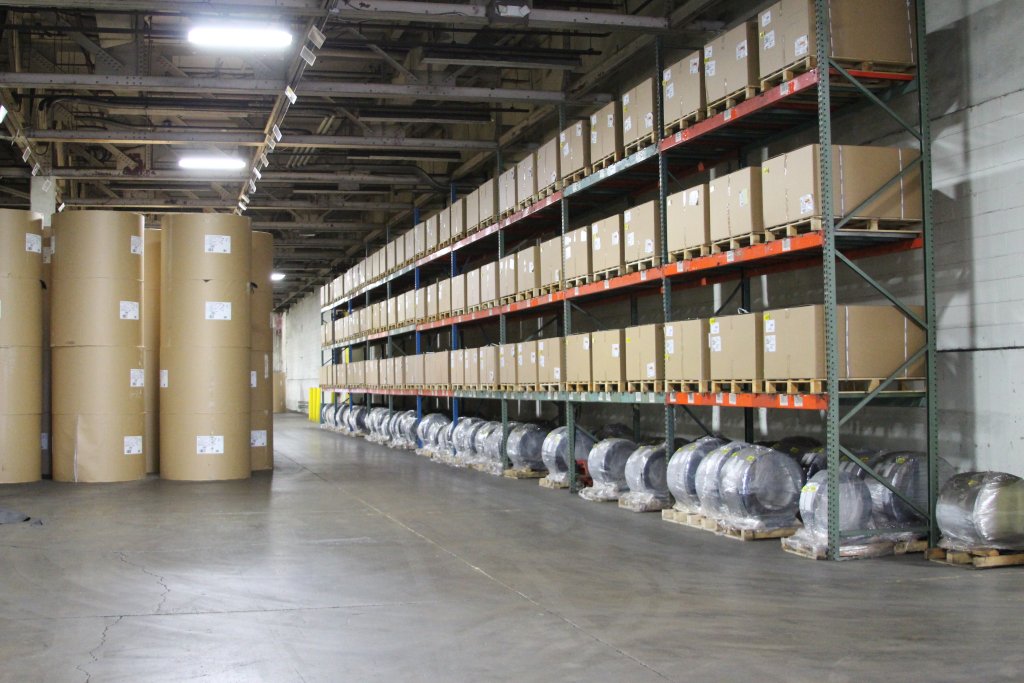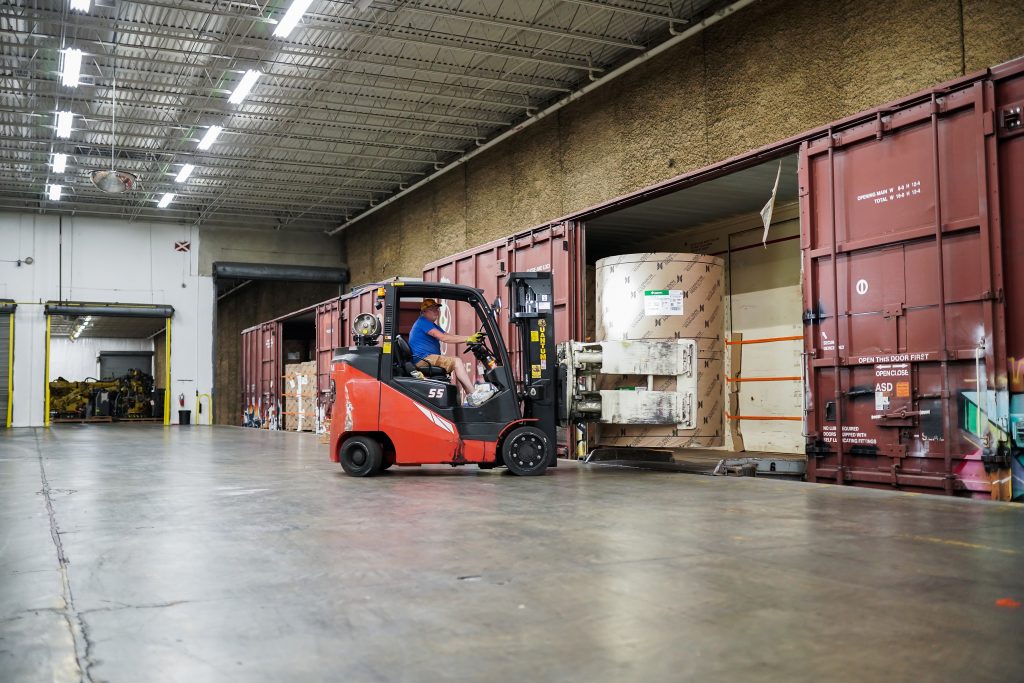 Since 2019, Evans' Fort Street facility has stored roll stock paper for a packaging company. Evans receives 7 SKUs of paper by rail and provides inventory control and weight tracking for all inbound shipments. The operation includes 7 to 10 outbound shipments per day, in full truckload quantities.
Evans stores approximately 265 pallets of coated paper. We provide inventory management and lot control for 2 SKUs. Inbound shipments come by rail, outbound shipments exit by full truckload, of which Evans arranges as well.