Evans Distribution Systems is proud to support nonprofits that are business-oriented in the third-party logistics industry or local community. Bringing minds together from various backgrounds is the catalyst to innovation and advancement.
Industry Involvement Advances our Thinking & our Ability
Our employees engage in professional development through volunteer leadership in these associations. Through these partnerships, we gain valuable knowledge, engage with other professionals, and provide customers with more flexible and innovative solutions.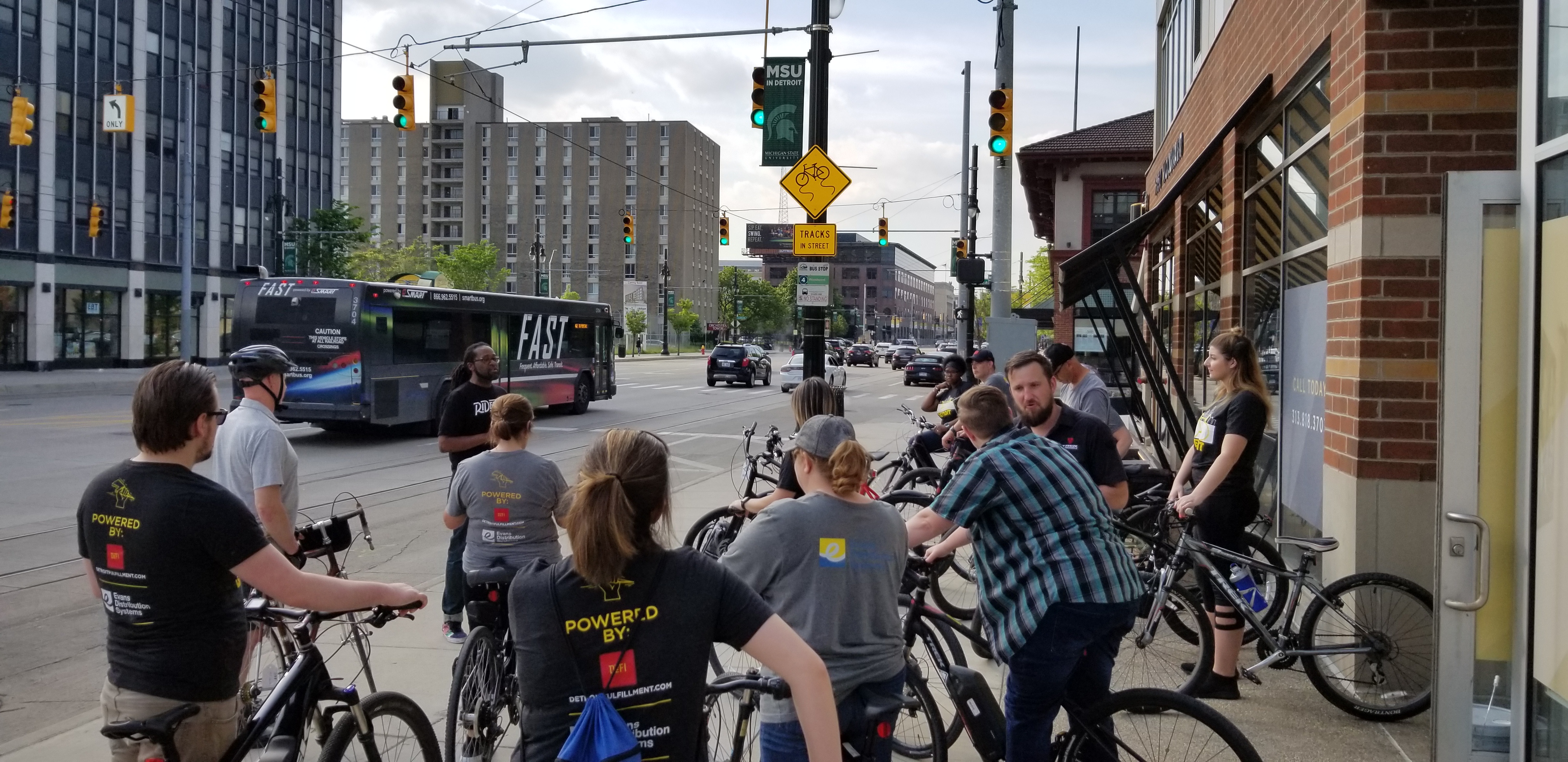 Since 1891, the  International Warehouse Logistics Association (IWLA) has been the resource for warehouse logistics, advocacy and education. IWLA, formerly the American Warehouse Association, serves nearly 500 corporate members representing 3,000 warehousing locations. Evans' Chief Marketing Officer Leslie Ajlouny served as Chairwoman of the Board of Directors from 2020-2021.
The Warehousing Education and Research Council (WERC) is a professional organization focused on logistics management and its role in the supply chain. Through membership in WERC, seasoned practitioners and those new to the industry master best practices and establish valuable professional relationships. Since being founded in 1977, WERC has maintained a strategic vision to continuously offer resources that help distribution practitioners and suppliers stay on top in our dynamic, variable field. These include national, regional, local and online educational events; performance metrics for benchmarking; practical research; expert insights; and multiple opportunities for peer-to-peer knowledge exchange.
The Council of Supply Chain Management Professionals' (CSCMP) mission statement is "[t]o lead the supply chain profession by connecting, developing, and educating the world's logistics and supply chain management professionals throughout their careers." CSCMP offers opportunities for supply chain professionals to improve their supply chain management skills, conducts research to add to a knowledge base of supply chain information, and circulates awareness of the supply chain's significance.
Associated Warehouses, Inc. (AWI) works with a group of 3PLs in North America to help you find a 3PL partner, anywhere in the world. AWI is devoted to making the right connections between providers and partners.
The Detroit Intermodal Association & Ocean Freight Association is trade association dedicated to the promotion of  intermodal and ocean freight transportation. Their mission is to facilitate the growth and understanding of our industry through programs that encourage strong business relationships, community involvement, education and social interaction.
Detroit Regional Chamber of Commerce  is one of the oldest, largest and most respected chambers of commerce in the country. As the voice for business in the 11-county Southeast Michigan region, the Chamber's mission is carried out through creating a business-friendly climate and value for members, leading a robust economic development strategy, and convening Michigan's most influential audience at the nationally unique Mackinac Policy Conference.
The Detroit Economic Club (DEC) was formed in 1934 as a non-partisan, non-profit organization committed to the discussion and debate of important business, government and social issues. The DEC continues to provide a platform for distinguished international dignitaries and business leaders, who represent the changing global environment. It is known internationally as an important venue for prominent business and government leaders – a forum they can use to explore issues that will help shape the dynamic 21st century economic environment.
The mission of the Michigan Economic Development Corporation (MEDC) is to achieve long-term economic prosperity for Michiganders by investing in communities, enabling the growth of good jobs and promoting Michigan's strong image worldwide. MEDC's strategic focus aims to position Michigan at the leading edge of economic development in the nation.
Automation Alley is a World Economic Forum Advanced Manufacturing Hub (AMHUB) and a nonprofit Industry 4.0 knowledge center with a global outlook and a regional focus. The organization facilitates public-private partnerships by connecting industry, education and government to fuel Michigan's economy and accelerate innovation. Programs give businesses a competitive advantage by helping them along every step of their digital transformation journey. The organization focuses on disruptive technologies like AI, the Internet of Things and automation, and work hard to make these complex concepts easier for companies to understand and implement.