Lilly Lanilia Lillo has been around trucks her whole life. At 8 years old, Lilly was helping her father at his mechanic shop called Brakes 101. "I was curious about what he was doing, and I would follow him around," Lilly remembers.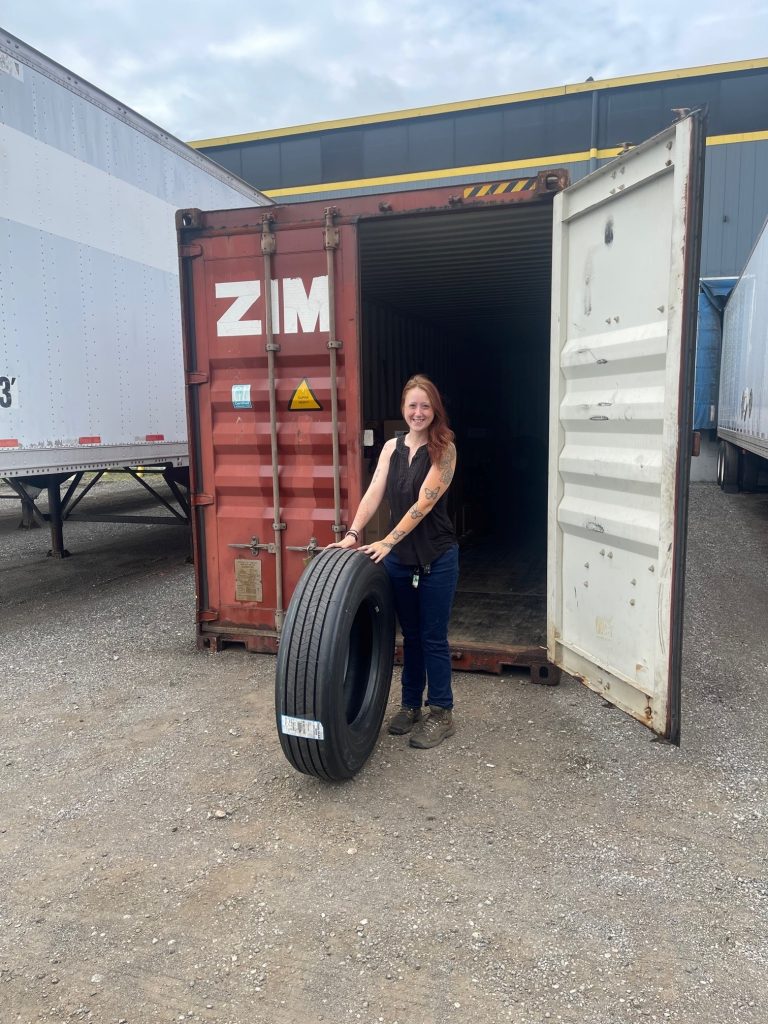 At 16 years old, Lilly bought her first car, but it needed a lot of work. She decided to fix it up. As she learned how to fix the brakes and fuel pump, she felt a sense of pride and accomplishment.
Soon Lilly immersed herself in learning to be a mechanic. She worked in a variety of jobs to gain a comprehensive knowledge of her trade including an automotive factory, Belle Tire, and a diesel truck stop. It was during her four years at the truck stop where she earned her stripes—thanks to her boss and mentor who taught her the skills she uses at Evans Distribution Systems.
"My boss gave me an opportunity to learn and develop as a mechanic. You need experience to be successful in this industry, and I'm grateful for his direction," Lilly says.
Today, Lilly is Evans' new in-house mechanic. She services a fleet of 120 trucks and more than 400 trailers. In a typical day, Lilly is fixing tires, mud flaps, lights, DOTs, tandems, trailer holes, and landing gears. Every day there is something new on her list of repairs. "My daily repair list is anything that comes in after 10 p.m. or repairs that weren't addressed the day before," Lilly says.
Lilly's favorite part of the job is having independence during the day and the feeling of accomplishment once something is fixed. She feels appreciated knowing that our drivers can cover their routes because of her. "Everyone is very nice and appreciative," she says.
There is no doubt Lilly stands out as a female in a male dominated industry. But it's never stopped her from reaching her goals. Her advice for other women who want to be a mechanic is to keep pushing through it. "Don't let anyone say you cannot do it. Embrace the mental challenge because you're just as capable as anyone else."
Evans Distribution Systems is proud to have Lilly on the team, paving the way for others. Her role has brought tremendous value to our transportation department by keeping drivers safe and productive while on the road. We also support our customers' drivers with repairs as well. Thank you Lilly and team for all that you do!