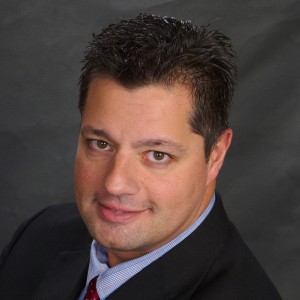 A few months ago our Fort St. warehouse in Detroit, MI welcomed a new Operations Manager, Anthony Trocki.  This warehouse facility hosts an interesting mix of customers for Evans, including robotics, wheels and lots of tires.  It's an extremely busy facility and Tony brings a new perspective and great ideas.  I recently sat down with him to get some insights into his experience and what he is looking to accomplish as part of the Evans team now.
What does your role at Evans entail?
"I am responsible for all of the operational activities at Evans Fort St warehouse.  This includes everything from managing the materials shipped in from our customers, storage efficiencies and inventory management, orders shipped out of the warehouse, and overseeing the other aspects of the business that happen in this facility.  In addition to these activities an important part of my role will be listening to our customers, understanding their challenges and working together to support their success."
What previous experience do you have that will be most beneficial to your role here?
"I worked for Central Transport for many years and was integral to developing their cross-dock, handheld and inventory management technology, as well as a lot of the operational procedures there.  I also worked for RKA Petroleum where I helped to develop and implement handheld scanning, which played key part in their fuel management system.  I look forward to building upon my experience here with Evans."
What are you most looking forward to accomplishing before the end of 2011 at the warehouse?
"Initially, my top goal is to help improve upon the inventory management system through the utilization of the handheld scanners."
What is your favorite thing about working in an operations role in the logistics industry?
"I have always enjoyed working in logistics and I think it's because everyday offers a new challenge and it's never boring!  Being in an operational role offers the opportunity to really make a difference, and this is what drives me."
What do you like to do outside of work?
"When I'm not at work I can be found during the summer months (rain or shine) on Lake St. Clair with my family and friends.  Our favorite places are Muscamoot Bay (The Moot), Poormans Bay and Strawberry Island.  When I'm not on the boat I like to run, lift weights, and I love to BBQ.  I'm also a bit of a nut when it comes to my lawn – I get a little neurotic making sure I have the greenest lawn on the block!"
What is one thing you can tell us that nobody would guess about you?
"I'm a die hard Metal Head!  In High School I was a huge supporter of the mullet.  Over the years the hair has gotten MUCH shorter, but I have not given up on the loud guitars!"
Welcome to Evans Tony!