The Supply Chain industry will never become extinct. It is an integral aspect of every economy. However, change is inevitable. Although the Supply Chain industry itself will never disappear, the traditional model that is currently in place will have vanished by the year 2025.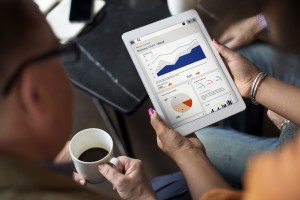 A report and action plan made by the U.S. Roadmap for Material Handling & Logistics identified ten industry-altering factors that will trigger the change. Some have already begun to reach a stage where its impact will be fully felt, while others are still developing. However, all will have a significant effect on the current model. Here are the top five factors that we have picked out:
E-commerce and omni-channel distribution – As early as 2017, online purchases will be a full 10% of all retail sales. Due to the unstoppable rise of mobile devices, retailers have had to refocus their efforts and invest in new business models that embrace the change. A prime example would be the soaring popularity of omni-channel distribution centers.
Urbanization – 50% of the world's population currently live in cities. Distribution of goods into such urbanized spaces has already become an issue in the industry. The world's population, however, is still poised to grow, thus new methods of goods-delivery will need to be developed.
Sensors and the Internet of Things – Embedded sensors that communicate in real-time via the Internet without human interventions supports the in Internet of Things. This opens the door for opportunities to minimize errors and offer ways to counter setbacks if it occurs. An example would be GPS tracking of packages and transport containers, which could be utilized to offer more efficient routes and delivery.
Big Data – Gone are the days when logisticians have to arduously reconstruct scenarios by reviewing long streams of data in order to deliver avoid calamitous situations. Sophisticated algorithms that perform predictive analytics will be further utilized in order to diminish risks. Furthermore, data warehouses are now being taken advantage of by retailers in order to deliver a customized service, which will improve customer service.
Workforce – One cause of the impending supply chain talent drought has been the perception of the supply chain industry. This image must change as baby boomers retire. Talent must not only be acquired, but it must be trained to cope with the change that is about to come. If it does not, then the projected 270,000 jobs created annually in the field over the next five years will create a gaping hole in the workforce, crippling the supply chain industry.
Resources:
http://www.brint.com.au/news/are-traditional-supply-chain-logistics-models-coming-to-an-end
http://www.inboundlogistics.com/cms/article/traditional-supply-chain-models-will-be-extinct-in-2025-thanks-to-these-10-disruptors/
http://www.logfire.com/resources/blog/the-future-is-cloud-based-wms