This year marks Evans Distribution Systems' 90th anniversary. Evans was established in 1929 and has a history of providing integrated logistics solutions in Michigan and throughout the Midwest. To celebrate this milestone anniversary, let's take a look back at 1929 to see what else happened that year!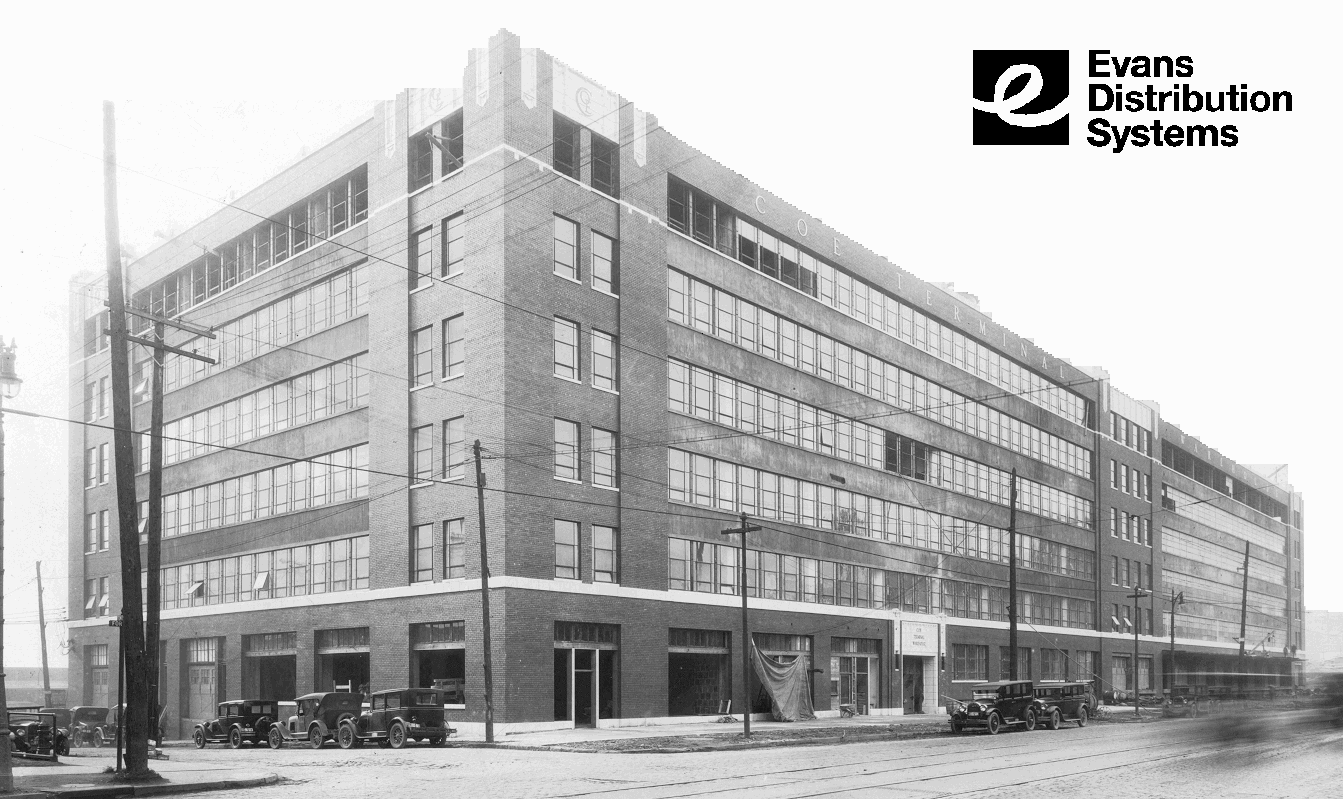 In Michigan:
July 20 – Mike Ilitch was born in Detroit, Michigan. Ilitch became the founder and owner of the Little Caesars Pizza franchise. He also owned the Detroit Red Wings and Detroit Tigers. Ilitch passed away in 2017 and now his son Christopher leads and provides oversight to the Ilitch companies.
October 21 – The Henry Ford Museum and Greenfield Village opened in Dearborn, Michigan. Henry Ford built these two separate facilities based on his theories of Education. The Museum tells the story of America's technological progress. The Village shows how these objects were made and used.
November 15 – The Ambassador Bridge, which connects Detroit, Michigan to Windsor, Ontario, Canada, was completed and opened to traffic. The bridge had the longest suspended central span in the world until 1931.
Charles Lindberg left on a 3,500-mile flight from Detroit, Michigan to Cape Horn, Africa.
The Michigan State Police established the first state police radio system in the world.
The City of Holland planted it's first crop of 100,000 tulips. Since then, Holland holds a yearly Tulip Time Festival. There are more and more visitors each year and the Festival has become so much more than a flower festival with programs, pageantry, costumes, parades, and dancers.
In the United States:
January 9 – The Seeing Eye was established in Nashville, Tennessee. It is the oldest existing guide dog school in the world.
January 15 – Martin Luther King Jr. was born in Atlanta, Georgia. Dr. King became an American Baptist Minister and a Civil Rights Leader.
January 17 – Popeye made his first appearance in the King Features Syndicate's comic strip, Thimble Theatre.
March 29 – A telephone was installed at the President's desk in the Oval Office of the White House. Herbert Hoover had it installed. Previously, the President would use the phone located in the foyer just outside the office.
May 16 – The very first Academy Awards were presented. The first film to win "Outstanding Picture" was the 1927 film Wings.
May 23 – Mickey Mouse spoke his first words. In The Karnival Kid, the ninth film in the Mickey Mouse film series, Mickey Mouse speaks for the first time, saying "Hot dogs! Hot dogs!"
June 27 – Color TV was publicly demonstrated for the first time. The demonstration was held by H. E. Ives at the Bell Telephone Laboratories in New York. The very first images were a bouquet of roses and an American flag.
November 7 – Museum of Modern Art opens in Hecksher Building in New York
December 1 – The game Bingo was invented and popularized by Edwin Lowe.
Pine-Sol was created by Harry A. Cole. When Pine-Sol was first created it was based on pine oil.
7 Up was invented by Charles Leiper Grigg. 7 Up is a non-caffeinated lemon-lime-flavored soft drink brand.
Sunglasses were mass-produced when Sam Foster introduced them to America. Foster sold his sunglasses under the name "Foster Grant" on the beaches of Atlantic City, New Jersey.
Around the World:
June 7 – Vatican City became a sovereign state. The Vatican City is the smallest state in the world and is surrounded by Rome, Italy. It is the "headquarters" of the Roman Catholic Church and home to the Pope.
October 18 – Women were finally declared "persons" under Canadian law. The "Famous Five" fought to have women considered persons legally so that women could be appointed to the Senate.
Scuderia Ferrari was formed by Enzo Ferrari in Modena, Italy. Scuderia Ferrari means "Ferrari Stable" and is usually used to mean "Team Ferrari."
Electroencephalography (EEG) for the human brain was discovered by Hans Berger in Germany. It was a historical breakthrough that provided a new neurologic and psychiatric diagnostic tool.
Can you believe all of this happened 90 years ago? Most of us have not even been around that long! It is surreal to think that Evans Distribution Systems was established before color TV. A lot of fascinating things happened in 1929. Evans was in good company.
Happy 90th Anniversary, Evans Distribution Systems!