by Brandon Hood – Customer Service Rep, Evans Distribution Systems
and Nathan Wheeling – National Accounts Manager, Evans Distribution Systems – Evans Logistics
Having a reliable Freight Forwarder is an integral part of your supply chain.  It is important that forwarders clearly and accurately communicate the services they provide to the customer.  A good Freight Forwarder is accountable for the freight and makes sure information is communicated to the appropriate parties in a timely manner.  Many times when a company uses a Freight Forwarder it is an urgent or time sensitive matter, therefore it is important for both the sender and the receiver to have accurate information on where the Freight is throughout its journey.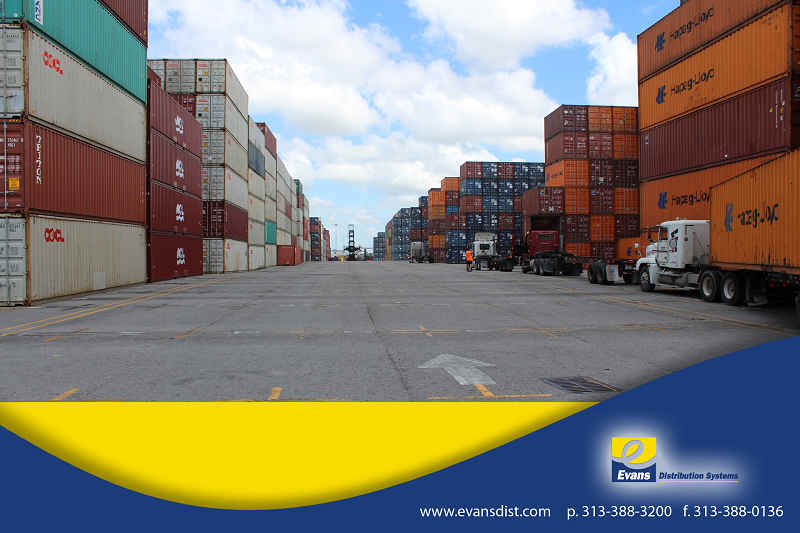 Freight Forwarders add flexibility to your supply chain and allow companies to respond swiftly with minimal labor requirements on behalf of Logistics.
3PL's work with a multitude of forwarders on a regular basis.  The forwarders are another extension for many warehousing customers, who have product that originates or is destined for overseas shipping.  Sometimes, 3PL's do not have a say as to whom they will work with, as the specific warehousing or manufacturing customer predetermines the Freight Forwarder.  In this situation, it is important for the 3PL, the customer, and the Freight Forwarder to coordinate appropriate pickup and delivery times so the freight can arrive when needed.
Freight Forwarders are the communicating party to Evans to keep us aware of when specific shipments arrive to local terminals, and we receive specific pickup information from them to coordinate the local drayage/pickup.  A good Freight Forwarder will constantly communicate the shipment location during transit, therefore giving the local transportation and customer an idea of when the freight will be available and when they can expect freight to be at a holding warehouse and available for the end user.
Click here to find out more about Evans transportation services:
https://www.evansdist.com/transportation.aspx
National Customs Brokers and Freight Forwarders Association of America