At Evans Distribution Systems, our goal is provide customers with end-to-end solutions in support of their supply chain operations. This includes storage, handling, transportation and more. But those services cannot fully be realized without great customer service to ensure a smooth execution.
Customer service is the act of providing support to customers, and in many cases, translating a customers' needs into action within an organization. Evans Distribution Systems has always placed emphasis on customer service and over the years, we've learned a lot about what makes us a leader.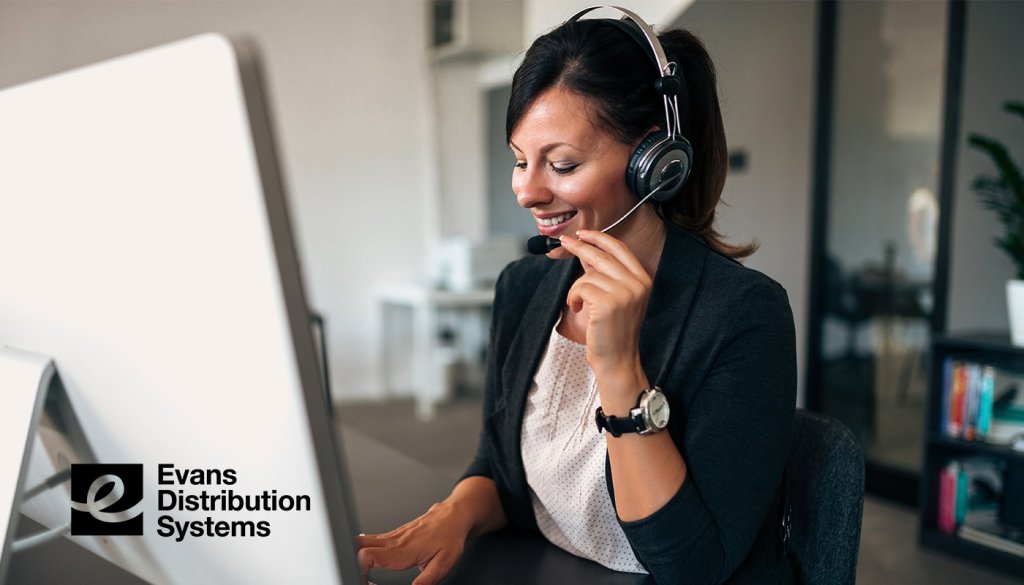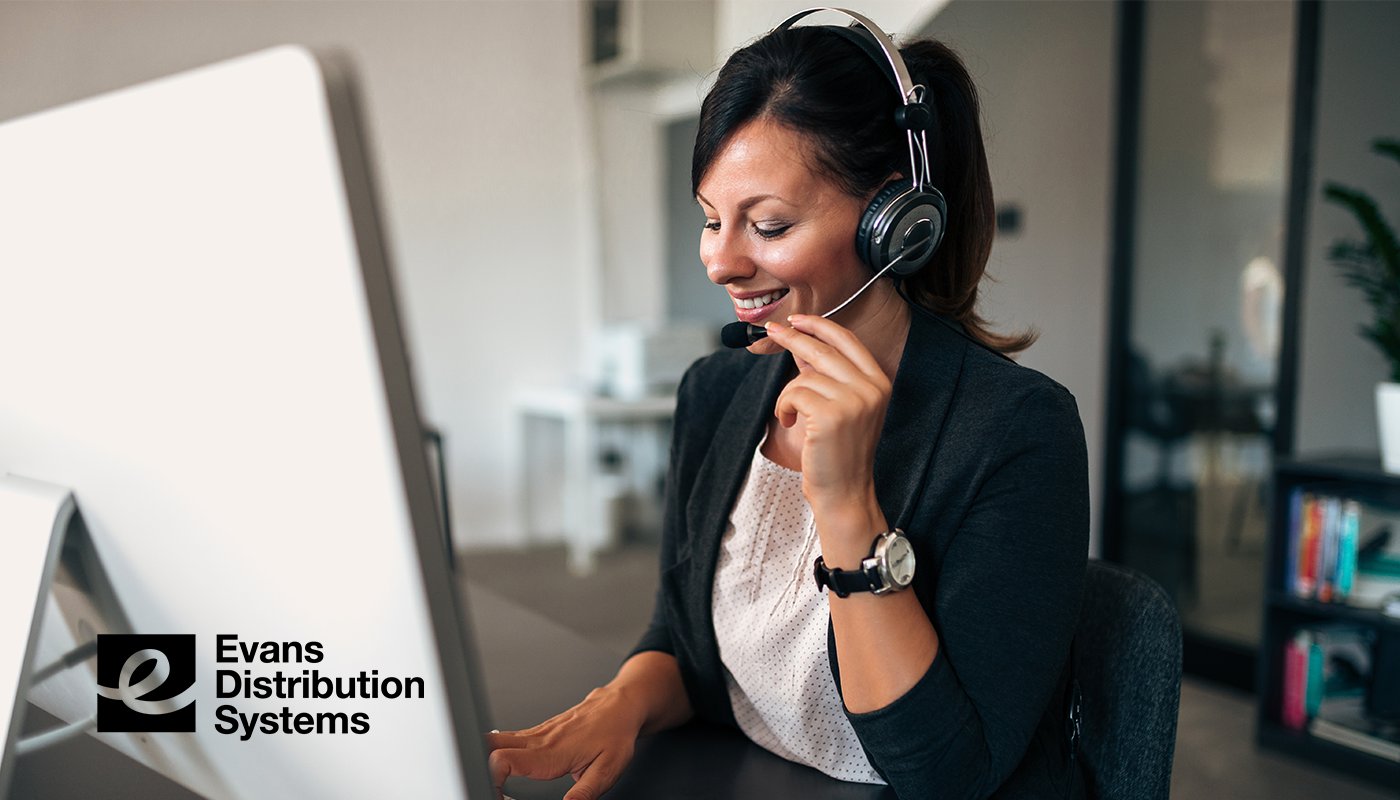 People & Communication are Key
Successful customer service puts people first. It's easy to focus on the end result. But the reality is, without considering the people that are critical to the process, arriving at a satisfactory result can be difficult. Aligning the right people is important. This includes experience, training, and communication from both sides.
During the onboarding process, the Evans team conducts a thorough customer needs analysis. This is a list of services that are expected to be fulfilled and at what volume and frequency. Good customer service requires understanding the customer and anticipation of what needs to be done. Ideally, both sides establish a communication norm including form of communication, who to contact, how often and expectations. And, if over time, the customers' needs change course, a good customer service associate adapts and brings in the right people to accomplish the task.
Customer Service is Cultural
A focus on customer service must come from the top. Leadership should position customer satisfaction as a critical indicator of company success. Building it into a core belief system and providing resources and training to improve customer service should be a high priority.
One key to good customer service is continually gathering feedback. Evans distributes a series of customer surveys to track progress. Surveys capture feedback at critical points in a customer relationship:
Within 90 days of onboarding a new customer.
Annually.
Within 30 days of exiting a customer.
Once the data is collected, it's circulated widely to leadership, operations personnel, and customer service representatives. We have quarterly meetings to review the data, discuss a course of action and consider improvements. We also recognize team members who deliver great customer service. The key to these meetings is full transparency of customer feedback and holding everyone accountable, regardless of level or department.
Customer Service Best Practices
There are tried and true practices to delivering good customer service. Here are a few qualities that stand out to customers:
Positivity
Responsiveness
Authenticity
Focus on quality.
Empathetic listening.
Going above and beyond to find a solution.
Studies have shown that most people do not assume that business relationships will run smoothly every time. With any complex project or service, there will be challenges. What sets good customer service apart, is the reaction to challenges and the willingness to find a solution quickly.
A solution could be large or small. It might include developing a new process. Or changing the terms. Or finding a technology that will simplify things or increase transparency. A good customer service representative will gather the facts and bring them to the right people from to find a solution. If a solution cannot be identified quickly, keeping open communication and finding a long-term plan is always better than not addressing the issue.
Final Thoughts
As odd as it may seem, turning an issue around can strengthen a customer relationship. When negative circumstances are handled well, most people have a better perception of the organization in the end. This was evident during the pandemic. When businesses and personal lives were strained, our relationships grew stronger and more meaningful in the face of hardship. It's never too late to turn things around and bring more opportunity for a customer to utilize your services and enhance loyalty.