Manuel Torres joined Evans in 2012 during his senior year of high school. He began as a processor/loader for Evans' Kumho Tire USA account. Manuel excelled in this role and was therefore given more responsibilities, including receiving and inputting inbound loads into our warehouse management system using RF equipment. In 2013, he was promoted to floor supervisor and oversaw the "tire dock" at our Fort Street warehouse. Two years later, Manuel was given the opportunity to oversee Fanuc's inventory and became Evans' inventory control specialist. In addition, he was tasked with checking orders and managing non-conforming material. In November 2019, Manuel was promoted to Operations Manager at our Fort Street location.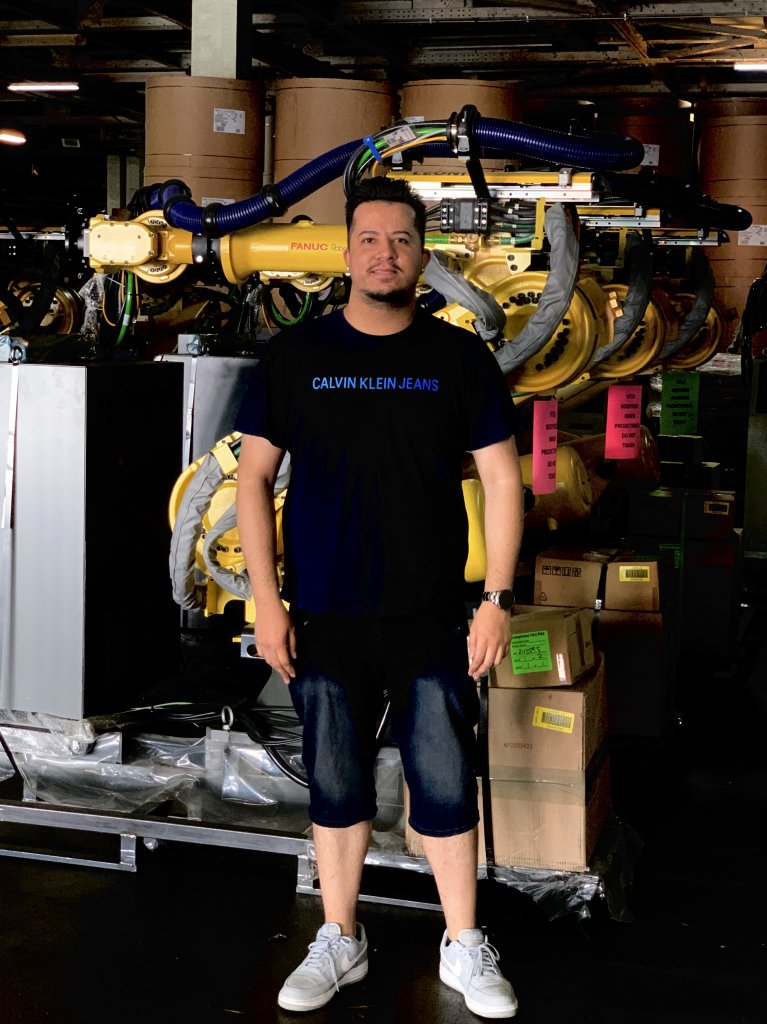 How does he measure success? Manuel says, "You need to set realistic goals but strive to exceed your own expectations." He explains that you must work hard to accomplish these goals. "If you make mistakes along the way – and we all do – recognize and learn from them; stay positive. Take what you have learned and continue to move forward in attaining your goals; fight harder than ever."
Manuel exclaims that in order to stay successful, you will need to surround yourself with successful people. He says, "Your circle of influence is everything."
When it comes to his current role as Operations Manager, Manuel likes the fact that no two days are alike. "Here at Evans, we are always working towards meeting our customers' ever-changing needs," he says. "It is exciting to solve and present new solutions that make it easier for our customers."
For other employees who are interested in moving up in the company, Manuel advises, "Go beyond your job description. Take initiative. Continually develop new skills throughout the warehouse and acquire new knowledge from other departments."
Manuel has been employed at Evans for eight years. He enjoys working for Evans because "we are constantly facing new challenges." He adds, "The excitement and unpredictability of this position is what I enjoy the most." Manuel is hardworking and meets any challenge head on. Evans is proud to have Manuel on our team and we look forward to seeing all that he can accomplish in the years ahead!
If you are interested in employment at Evans, check out our Careers page for more information about our employment opportunities.