Rich Huziak started out at Ryder in 2008, loading trucks on the night shift, but as he says, he knew he could always do more. Today, he's the youngest Operations Manager at Evans' Fort Street and Jefferson locations. Having started on the night shift at Ryder, within a year he supervised on nights. His drive and talent was noticed, and he was moved onto Seaway, then plucked out to start up a building in Romulus. Having moved entire buildings a couple of times, Rich continued to run that facility until he was asked to move up to the Operations Manager position.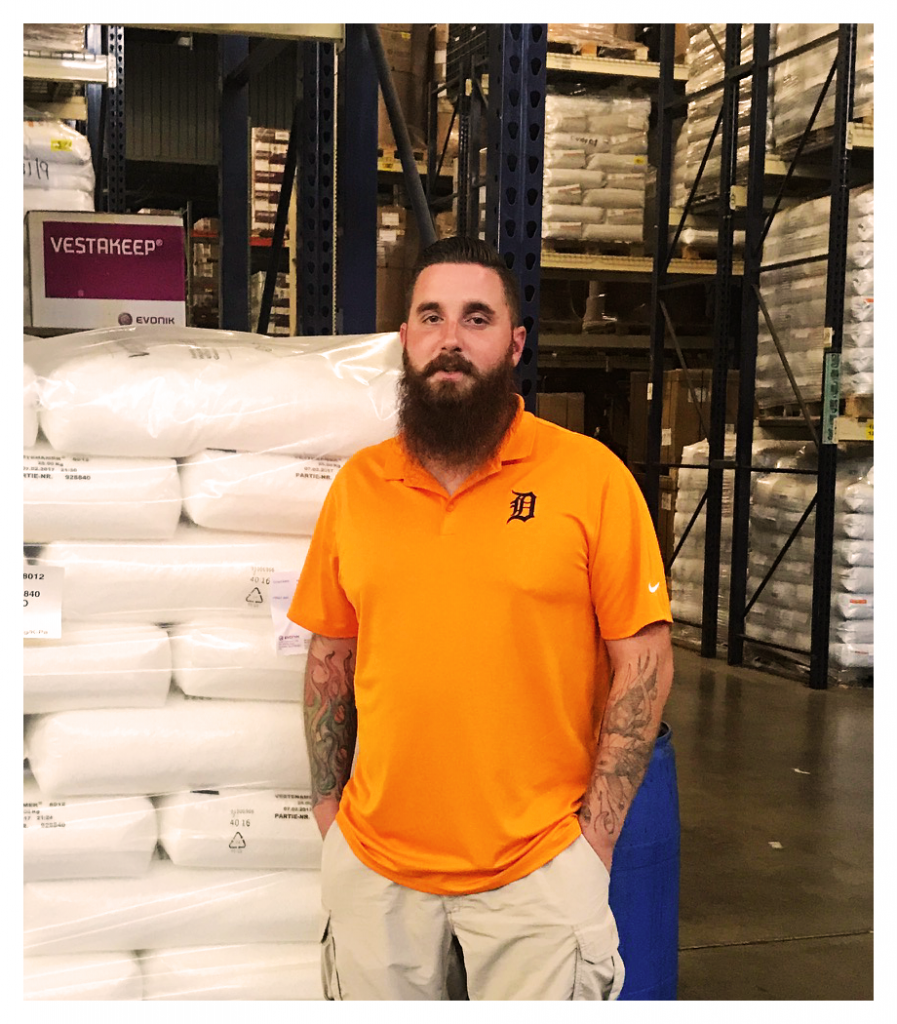 He prefers the fast pace when it comes to his work—it's a fine balance between overseeing employees and making sure what's needed to be done is done. All at once, he needs to make sure customers are happy, control costs, and supervise. At the same time, he stays on the lookout for new talent, in order to develop the next employee to fill a needed role—much like how he was noticed and moved up the ranks.
Rich enjoys the day-to-day challenges of his position, and even the problems that flare up with no clear answer—he'll always work through to put out the fire, and he's not scared to dive in and get his hands dirty. One of the biggest challenges? Transferring an entire warehouse to another, and Rich has done it multiple times. And if you need a last-minute shipment at 4 PM on a Friday, he's your guy.
What inspired him to move forward and stay driven? Rich says once he realized he preferred the inherent challenges of a position where the environment and tasks changed on a daily basis, and he wanted to face more problems to solve. Here at Evans, you might be working with robots in the morning, and pillows by the end of the day. It's the ever-changing inventory and out of the box solutions that keep the work interesting.
As for other employees looking to move up in the company, he advises, "don't get too comfortable and settle down." It's all about living up to your full potential, and knowing that there's always more that can be done—and striving to rise up to the challenge.
In March 2018, Rich will have been employed at Evans for 10 years. He's always liked working for Evans, because "Evans believes in its people and gives them chances." Evans is proud to have an employee like Rich on our team, and looks forward to seeing his development in the years to come.
If you're interested in employment at Evans, we're interested in you! Check out our Careers page for more information.