In the latest edition of our "How to Promote from Within" series we are highlighting Michele Hartzog, our newest Operations Supervisor at the Mt. Elliott facility based in Detroit. Michele has consistently excelled in a variety of customer service and administrative roles over the last 30 years. Now she tackles her most important role yet, supervising an expanded facility with a high-touch customer portfolio.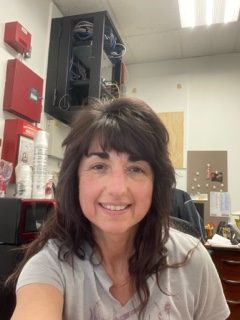 Michele began as a Customer Service Representative (CSR), checking in driver deliveries. After a few years, Michele took some time away from Evans to be a stay-at-home mom. Upon her return, Michele accepted a position in the accounting department processing payables and receivables, driver settlements, and performing billing services. Michele returned to a CSR position before accepting her current role as Operations Supervisor. These experiences gave Michele insight and a well-rounded perspective on different parts of the business.
As Operations Supervisor, Michele spends much more time on the warehouse floor. She manages the workflow of the warehouse by checking orders, coordinating tasks with warehouse associates, and managing the shipment return process. Michele also helped implement a new picking system using tablets to improve order accuracy.
Michele's favorite part of the job is getting to know her coworkers. "It's been so nice working for Evans. Everyone is so nice and easy to get along with," says Michele. She also enjoys solving new challenges and improving operations.
For other employees looking to move up in the company, Michele recommends, "Learn as much as possible and try to become knowledgeable in all aspects of the business. Working in different departments helped me understand the business as a whole." Michele adds, "Also, always be nice to your coworkers. It will help build a good working relationship."
If you're interested in employment at Evans, check out our Careers page for more information about our employment opportunities.