This has been true since we opened our doors. For nine decades, Evans Distribution Systems has answered customers' logistical challenges in a timely, agile, and efficient manner.
Since the beginning, in 1929, our customers have expressed how easy it is to work with us. However, it was not until the early 2000s that we really embraced what they were saying.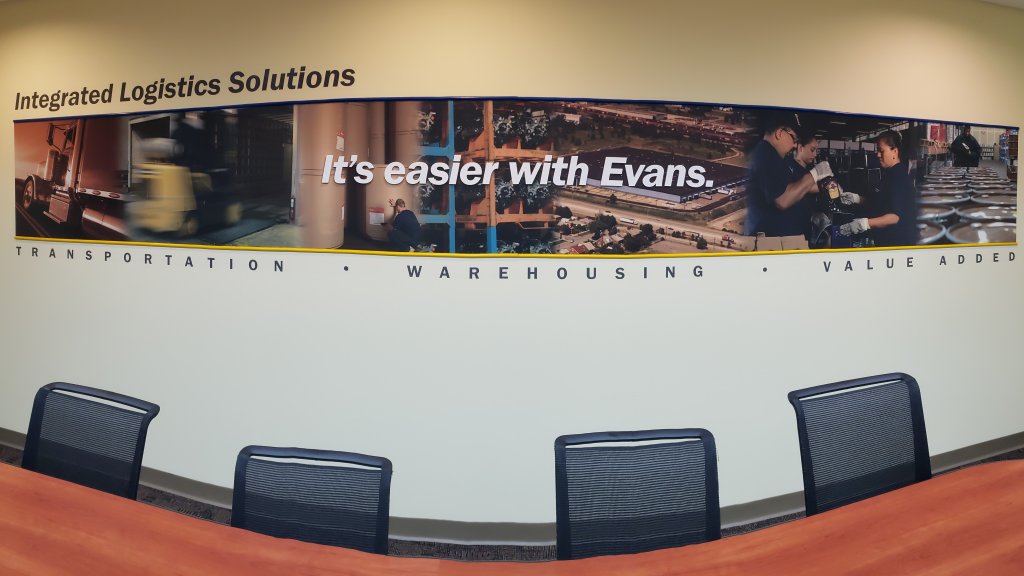 In 2003, Evans commissioned a customer audit via in-depth interviews to gain deeper insights and perspectives on our customer service. The conversations revealed a theme of how we simplify the supply chain and make the process easy for customers. Our philosophy has always been to be in the right place with the right services and the right mix of technology to make it easy for everyone to be successful. But ever since we received this feedback, we have used this concept in our branding and messaging. It was then that we created our tagline: It's easier with Evans.
John A. Evans, President and Chief Executive Officer of Evans Distribution Systems, says, "It's easier with Evans is so much more than a tagline. It is a quality statement. It is a commitment to our customers. The tagline is so simple, yet it speaks volumes about our business."
Leslie Ajlouny, Chief Marketing Officer of Evans Distribution Systems, adds, "Our whole goal is to make our customers successful at what they do. We want to do whatever we can to help our customers succeed as professionals, as companies, and as industries. If we can be an easy part in their journey to success, then we are doing our job."
These days, Evans' employees embody our tagline. Every employee can do something within their realm of responsibility to make things easier for our customers. This encompasses tasks big and small – from changing the colors of labels, to creating custom reports, to a simple phone call notifying a customer that their load has arrived. We have learned that making things easier for the customer, makes them easier for ourselves, too.
Ajlouny says, "We have embraced our tagline internally as well. We want our associates to feel like it is easy to be an employee of Evans. We want it to be easy for finance to talk with operations and for transportation to talk with warehousing and sales. It just became simple to build off it – to build an identity around it."
In the spirit of Thanksgiving, we would like to take the opportunity to thank our customers and our employees for their continued support. We thank you for the opportunities you have given us to be considered easy to work with. We are so thankful when we hear "It's easier with Evans."
What do you think – is it easier with Evans? Tell us how Evans has made things easier for you at marketing@evansdist.com.