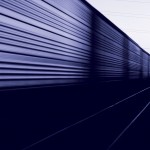 While the bridge issues in Michigan continue to dominate the news, there is another infrastructure project quietly moving forward that is going to help position Detroit more prominently as a freight hub in the Midwest.
The Continental Rail Gateway Project
The coalition behind the Continental Rail Gateway joined forces in 2010 and includes The Windsor Port Authority, Borealis Infrastructure Management, and Canadian Pacific Railway.
At an estimated cost of $400 million dollars this project brings to the area a new rail tunnel between Detroit and Windsor.  The existing tunnel is 100 years old, and while still in great shape, it cannot be expanded to accommodate the most efficient modes of rail freight today – double stacked shipping containers and the newer multilevel railcars.   Although dependent on securing all the funds required for this project current projections expect this tunnel will be operational in 2015.
With the push by the U.S. Department of Transportation to increase the use of rail for the movement of freight it comes at just the right time. Besides the argument for decreased emissions through the use of rail, more shippers are going to be tempted to look into the benefits of rail shipping in the coming years with diesel prices on the rise and the increased driver shortages in the trucking market.
To go along with this project the Detroit Intermodal Freight Terminal is in midst of a $650 million upgrade. This terminal is used by four major rail companies in the area (Canadian National, Canadian Pacific, CSX and Norfolk Southern), and is a competitive advantage compared to the Chicago area where the rail companies are much more spread out.  In addition, this tunnel will be considered "neutral" so that any rail carrier may utilize it for passage.
As a logistics company that started in Detroit during the Great Depression we are excited about the recent infrastructure improvements in the area. The potential opportunities for the growth in our industry in the coming years could mean great things for the residents, businesses and the Michigan economy.