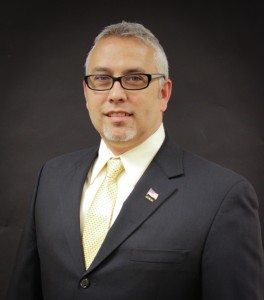 It was a busy end to 2010 and with a lot of exciting growth taking place at Evans we have brought on a new HR team member!
Michael Rushing joins us with 10+ years of experience in both Human Resources & Safety Roles.  Michael will be working on driver recruiting and safety/compliance with our transportation group.  I recently did a quick interview with Michael and wanted to share some of his thoughts on his role and recruiting philosophies.
What will your role at Evans entail?
"My roll at Evans will include working closely with our transportation team to recruit owner-operator drivers, as well as monitoring driver compliance & overall company safety.  I'm told my role is likely to evolve over time and will include other various task and responsibilities.  I'm looking forward to seeing where it takes me."
What are you looking forward to accomplishing first?
"My first task will be to fill all the open lanes we have with the highest priority being our main lanes between Southeast MI and Northern IL.  Through my initial recruiting efforts I will begin to learn the systems and process currently in place at Evans and will be helping to implement collaborative improvements.  From there I'll be working with our quality team to ensure standardization of our recruiting processes and driver compliance to meet our current ISO standards."
 What do you think are the most important things to convey to potential drivers?
"Honesty and Integrity.  Being open about the lanes available and the pay associated with them.  No hidden tricks or fees after a driver signs on.  We want to develop a relationship of respect and accountability with Owner-Operators right from the first contact.  Everyone benefits going forward with this base."
How is CSA 2010 changing how we recruit drivers in 2011?
"CSA 2010 has changed the game dramatically.  In the past a driver would be hired solely off an acceptable MVR and a positive background reference.
CSA 2010 quantifies the on-road safety performance of drivers and will help us to identify drivers that may pose a greater safety risk to the public and to Evans. CSA uses data from roadside inspections, state-reported crashes, and the Federal Motor Carrier census to quantify performance in 7 Behavior Analysis and Safety Improvement Categories (BASICs).
The 7 BASIC's are Unsafe Driving, Fatigued Driving (HOS), Driver Fitness, Controlled Substances & Alcohol, Vehicle Maintenance, Cargo Related and Crash Indicator.
This rating will assist Evans in selecting the best candidates available while reducing our future risk and exposure."
What do you like to do outside of work?
"I love spending time with my wife and eight children.  I enjoy serving in our community, church and the U.S. Coast Guard.  I also look forward to camping and my annual hiking trip, usually out west, with my friends."
Tell us one thing nobody would guess about you?
"I lead a ministry called Beyond Divorce whose purpose is to assist women, men and children through the difficulties and pain of divorce."
Michael is continually looking for new owner-operators so if you or someone you know is interested in learning more about driving opportunities for an Evans' company you can reach him via email at mrushing@evansdist.com or by phone at 313-827-9185.