by Derek Byrd – Marketing Manager, Evans Distribution Systems
In 2014, the Panama Canal will complete a $5.3 billion expansion that will double the waterway's capacity, and allow larger container ships to sail in the canal. These "post-Panamax" vessels will be able to sail more quickly and less expensively directly to the East Coast, changing the global flow of freight traffic, with fewer but much larger ships stopping at fewer ports to load and unload their cargo.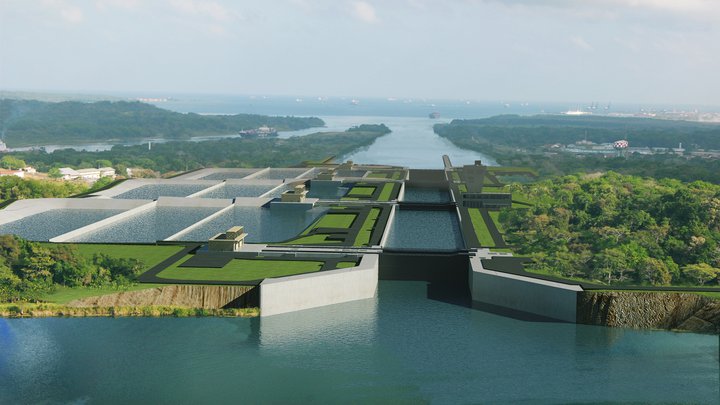 The Port of Virginia in Hampton Roads is deep enough and well enough equipped with the commercial transportation infrastructure to handle these larger vessels.
The impact of shifting to the jumbo vessels are helping drive the state's plan to build the $1.5 billion to $2 billion U.S. 460 toll road from Petersburg to Suffolk and could fuel development around the inland Port of Richmond.
This Commonwealth Connector is a 55-mile four-lane, divided, limited-access highway between Prince George County and Suffolk, Virginia that will parallel the existing U.S. Route 460.  The Commonwealth Connector will provide an alternative route for motorists throughout this heavily traveled region of Virginia, featuring open-road tolling.
The Commonwealth Connector will include seven interchanges and two termini in Prince George County to the west and the City of Suffolk to the east.  The new U.S. 460 will help accommodate more freight traffic to and from the Port of Virginia.
Find out more information on our Virginia warehouse and the Virginia incentives here.
Sources:
Virginia Port Authority
Virginia International Terminals