If you're someone who is interested in international trade, becoming a customs broker may be an ideal career path for you. However, becoming a customs broker is no simple task. To do so, you must have a working knowledge of the procedures and requirements for moving products into and out of the United States. Although challenging, it can be an incredibly rewarding experience. Whether you are just starting your career or seeking a career change, it's important to understand the requirements to becoming a customs broker before making the leap.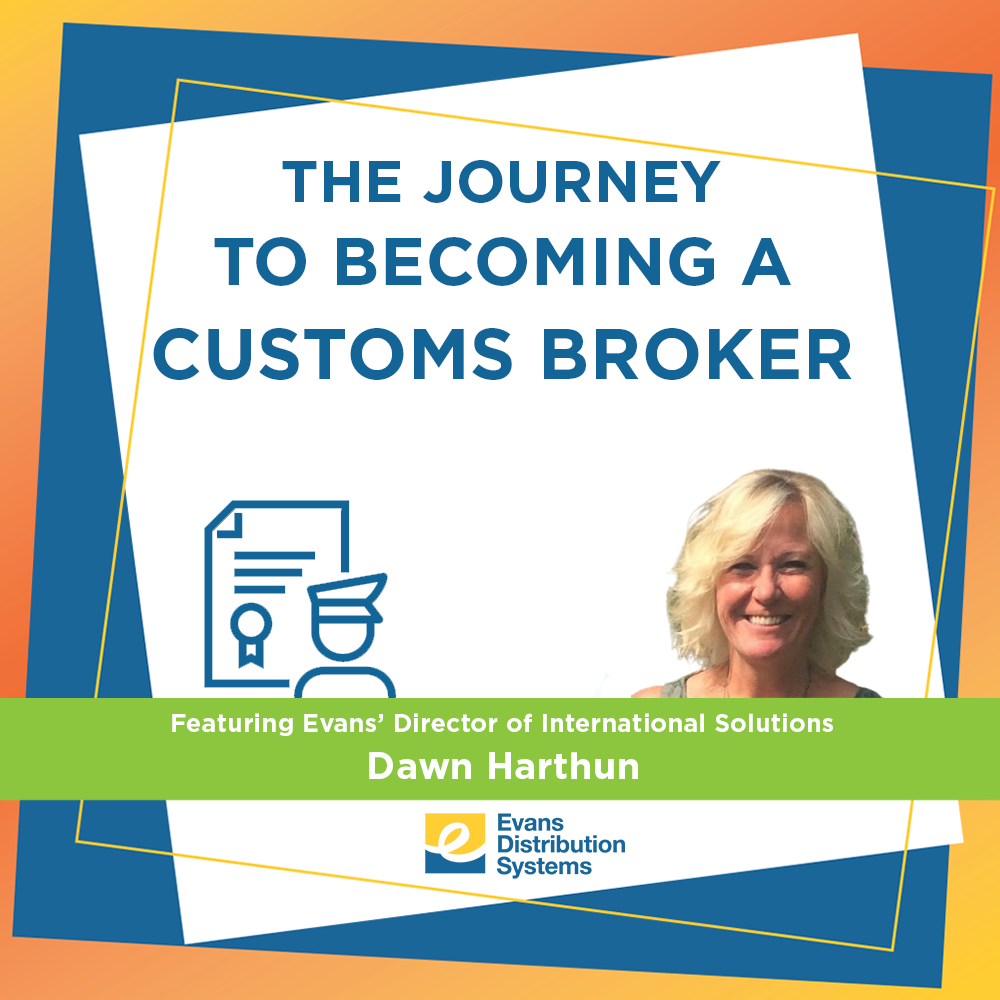 What is a Customs Broker?
A customs broker is an individual that is licensed by the U.S. Customs and Border Protection (CBP) to assist importers and exporters in meeting Federal requirements governing imports and exports. They submit the necessary documents and information on behalf of companies to facilitate the clearance of goods into and out of the country.
Shipping companies can also hire customs brokers so that their business can become a customs brokerage. To become a customs brokerage, a business needs to have at least one licensed officer, partner, or associate as an employee.
How Do I Become a Customs Broker?
To be eligible to become a customs broker, you must be at least 21 years old, a U.S. citizen, and not a current Federal Government employee. Then you must pass the Customs Broker License Examination, apply for a license, and be approved by CBP.
The exam is only administered twice a year, on the first Monday in April and the first Monday in October. You must register a minimum of 30 days prior to the exam. It is an open-book, electronic exam that consists of 80 multiple-choice questions. Applicants have 4.5 hours to complete the exam and must score 75% or higher to pass. After passing the exam, you will receive a letter from CBP with instructions on applying for a license. You must apply for the license within 3 years of the date of the letter.
Approximately 2,600 examinees take the U.S. Customs broker exam every year, and only 15% pass. That's a lower pass rate than the Series 7 exam (65%), the bar exam (59%), and the certified public accountant exam (49%). It's a very difficult exam – even for applicants with importing and exporting experience. It is recommended that applicants begin studying three to four months before the exam while taking practice tests in preparation. This exam is much more than just memorizing the information. It's using the available resources and materials to find the appropriate answer, the same way you would in real-world scenarios.
What is the Outlook for a Customs Broker?
Despite how difficult the exam is, the career outlook for a customs broker is very good. It's expected that over 25,000 new jobs will be created by 2029 to meet shipping demands. Job vacancies for custom brokers increase an average of 5% each year as workers retire without being replaced. After passing the custom brokers exam, your skillset will be in high demand.