The eCommerce and shipping industries are growing every year, which creates a high demand for workers in these industries. As businesses rely more on online sales, they require more warehouse space and more workers to handle and ship their products. However, it is becoming more difficult to fill these needed roles which could slow down the growth of the industry. Why are we experiencing this warehouse labor shortage?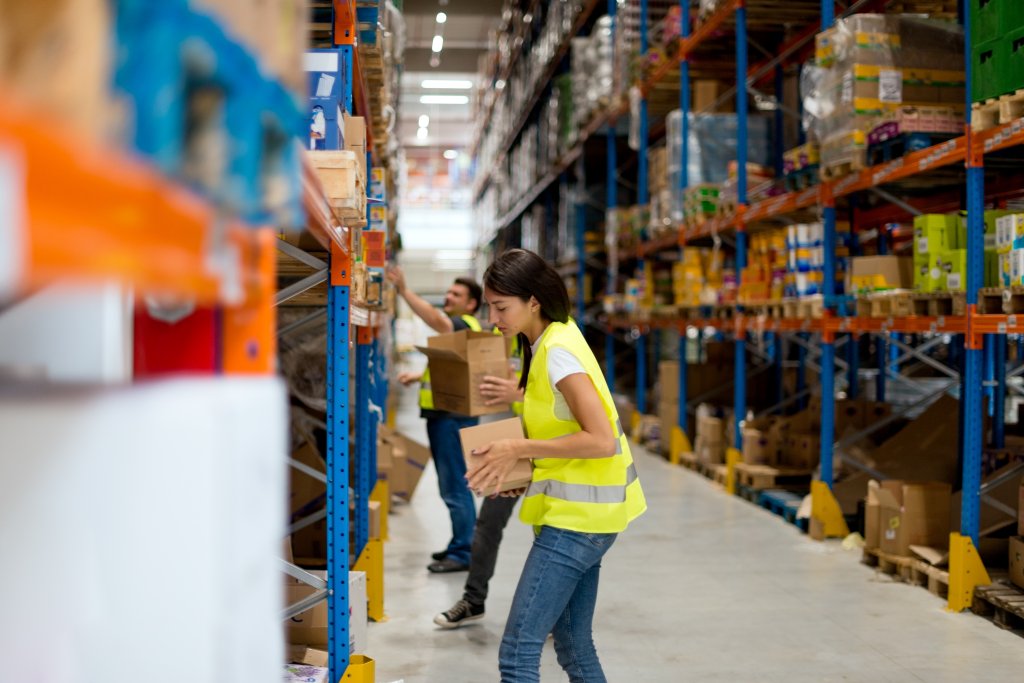 Unemployment is Low
Employment follows the same principle of supply and demand just like any other product or service. When unemployment is high then it is easier to find workers for your business. When unemployment is low, it is more difficult to fill a job because the pool of applicants is smaller. This forces employers to be more competitive to attract new employee by offering higher wages, better benefits or better schedules.
Generational Differences
According to an article by the U.S. Bureau of Labor Statistics people are working until a much older age than ever before. The Baby Boomer generation, or people born between 1944-1964, are closing in on retirement without enough people to fill their roles. Unlike previous generations, Gen Xers and Millennials have more access to higher education, leaving blue-collar jobs unfilled.
Now that we understand how the warehouse labor shortage occurred, how do we solve it?
Redefining Jobs with Automation
New technology and automation can make repetitive tasks easier and more efficient for workers. For example, Evans has implemented a new Machine Vision/AI Automation System to quality check packages for accuracy. The Quality Assurance Technician is one of the most skilled jobs on the line and this new system allows us to utilize their skills in other areas. By implementing technology like this to take over repetitive tasks, companies can use workers more efficiently in roles that are more engaging. Technology is not decreasing the number of jobs, it's changing the way people work, across all levels.
Culture & Care for Employees
Companies today are stepping up to the plate to retain quality staff. Labor is one of the largest expenditures and high turnover can hit hard on the bottom line. Evans Distribution Systems' staffing division known as Evans Resource Solutions, is designed to support warehouse employees and to staff similar industries with qualified labor. We take a full-cycle approach in providing stable hours, benefits competitive wages, training and upward mobility to our employees. In an industry that is known for seasonality like warehousing, our employees appreciate our promise to give them a dependable schedule and work environment that they can trust. We also focus on our culture by treating employees to luncheons and recognition programs to support professional advancement. It's a win-win for our industry and a great solution to overcome labor shortages.
Evans Resource Solutions, Inc., staffing solution specializes in warehousing and logistics related positions. We perform all the pre-screening, testing and training you require. For more information on our staffing services you can Request a Quote or email us at sales@evansdist.com with the details of your staffing needs.