Many costs associated with shipping products are outside of our control, but there are creative solutions that can help in controlling parcel rates. Small parcel rates have continued to increase year-over-year as ecommerce becomes the preferred shopping method for many people. With a higher demand for fulfillment services, the price to ship a product will increase as well. The cost of shipping is determined by three factors:
The distance of the fulfillment center to the final destination.
The size and weight of the package.
The shipping service you use.
To save money on shipping, you can implement a few creative logistics strategies.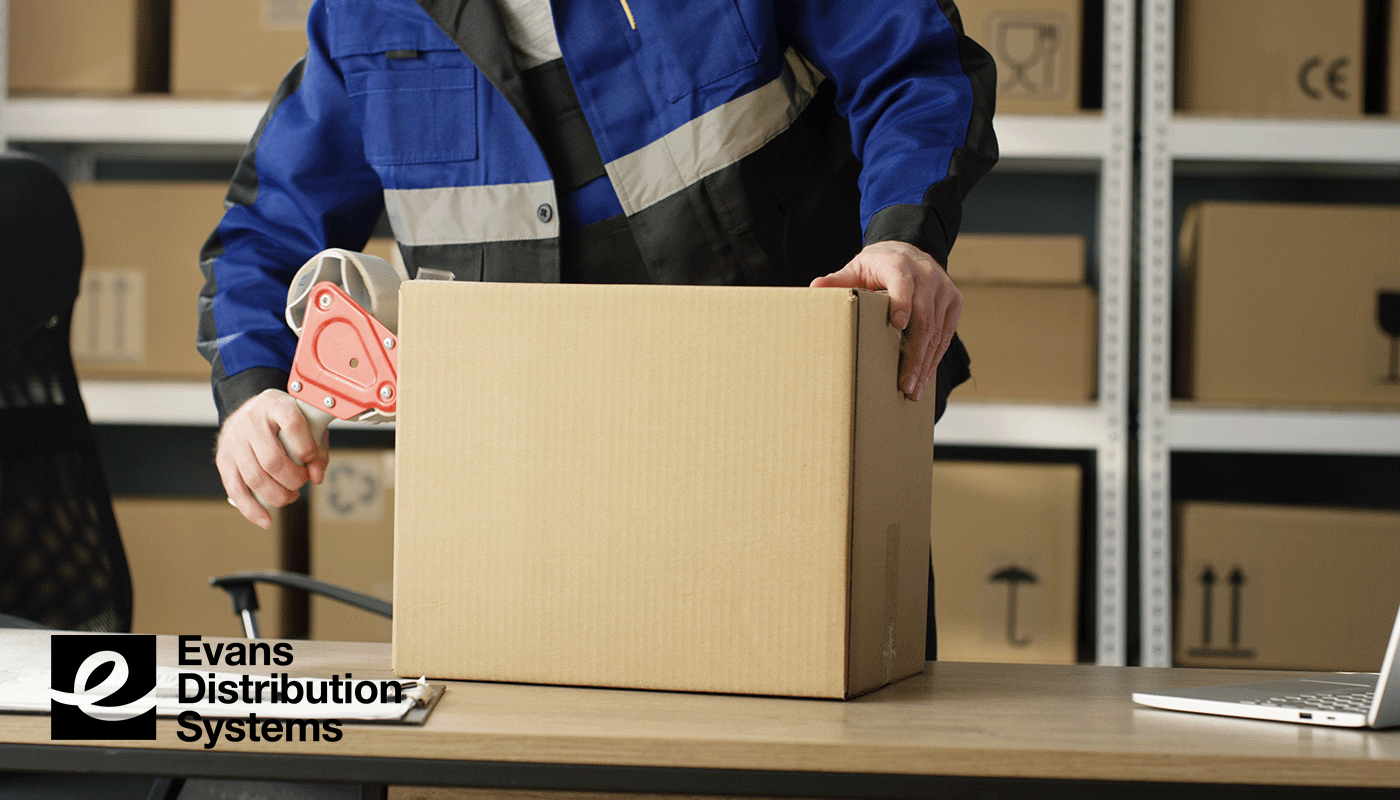 Parcel Consolidation/Zone Skipping
The cost to ship a product anywhere in the U.S. is determined by its shipping zone, which is the distance between the original location and the final destination. Longer distances require more mileage, fuel, and labor, which results in higher small parcel rates. Zone skipping is when you ship the bulk of products via full truckload (FTL) to a fulfillment center closer to the final destination and complete the last mile journey at a cheaper rate. This strategy is great when you have a high density of orders in a heavily populated area.
Let's say 1000 packages are shipping via FedEx 2-Day from California to multiple locations in Michigan. In this scenario, Michigan would be Zone 8 and the cost would be $62.85 per package according to FedEx's shipping rates for 2022. However, if you were to ship these packages FTL to Evans' fulfillment center first, then the rate will be $23.60 per package since the final destination is in Zone 2. This reduces your package cost to $39.25 and a total cost savings of thousands of dollars even after factoring in the FTL shipment cost.
Package Optimization
The lighter and smaller your package can be, the better. Ounces have a big impact on price when you are shipping thousands of packages a month. Rates are rounded up to the highest pound, so if your package is 3.5 lbs, you are paying the 4 lb rate for shipping. By reducing the weight by 1 oz to 3.4 lbs you can save $0.68 a package. The best way to reduce the weight of your shipments is by using smaller packaging or lighter dunnage.
Packages can be charged based on actual weight or dimensional weight (whichever is larger). Dimensional weight is the amount of space a package occupies in relation to its weight. You can calculate dimensional weight by multiplying all dimensions and then dividing by the dim divisor. The dim divisor varies across companies and can be negotiated in your carrier contracts.
Dunnage is the material packaged with the product to prevent damages during the shipping process such as paper, packing peanuts, etc. Some dunnage may not seem like it's adding a lot of weight, but it may take up too much space which requires you to use a larger box. Optimizing your packages will save you thousands of dollars in freight costs.
Pick the Right Service
There is no one-size-fits-all solution when it comes to small parcel rates. FedEx, UPS, and USPS, have different products and services that are optimal in different solutions. It's important to understand what is important to your customers while researching the best parcel options. Do your customers want their orders as fast as possible? Or do they care more about free shipping? Working with a 3PL will help you pick the best service for your business and advise on bulk shipment solutions. In addition, you will receive discounted rates based on a 3PL's high shipment volume across many fulfillment customers.
Evans Distribution Systems is a full-service fulfillment provider that can help you reach customer demand. Contact us at sales@evansdist.com or call 1-800-OK-EVANS to speak to an expert today.