Are you in the mood to try out a subscription box for the first time? Or, do you want to change things up and get something new? If so, read on to see the top 5 best selling subscription box companies today.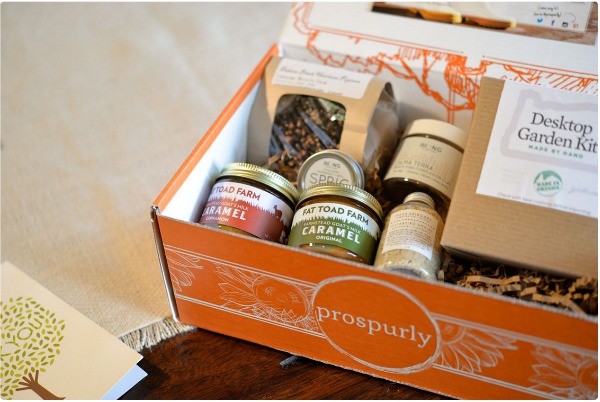 1. Birchbox
Receive high-end beauty samples that allow you to discover new products. They have been chosen for you based on your personal profile. It includes makeup, skincare items, and perfume samples. The cost is about $10 each month. The company has sold millions of boxes through their subscription service so far, and have since added on BirchboxMan. They have their headquarters in New York City, though they also have operations in Spain, the United Kingdom, France, and Belgium.
2. Bestowed
Bestowed (formerly Klutchbox) has fitness, health, and wellness products including nutrition bars, workout DVDs and various juices. If you participate on the website, you have the chance to earn points towards full-size versions of their samples. You also have the opportunity to earn more monthly boxes. If you pay by the month, it is about $25 and if you pay for multiple months at a time there is a discount. Bestowed only ships within the United States. They have an estimated revenue of $20 million.
3. BarkBox
BarkBox is a great option for people who would like to get items in the mail every month for their dogs. Choose your dog's size, and you will receive specially selected items such as treats, shampoo, bones and much more. Part of the proceeds from sales are given to local rescues and shelters. The cost is about $20/month for BarkBox. The company is based in the United States and is shipped all throughout the United States and Canada. BarkBox has about 200,000 monthly subscribers and an estimated revenue of $3 million.
4. Loot Crate
Loot Crate is a company that started out selling one themed box of pop culture items per month. More recently, they have added on various other subscriptions, including Loot Anime, Loot Gaming, and Loot Pets. They ship to customers around the world, though they are based in the United States. As of the summer of 2014, there were well over 200,000 subscribers each month, though there are reports of growth of 20% per month since then. The cost is $16/month for the basic Loot Crate. Prices vary for each of the boxes.
5. Graze Box
Graze Box comes with four delicious and healthy snacks, including chips, salsa, dried fruit and more. You can select "love, like, try, or trash" so that you only are going to receive items that you will enjoy. There are over 100 different snacks, meaning there are millions of combinations for the boxes. The company has its headquarters in England. Currently, Graze boxes can only be shipped within the United States. The eight snack variety box costs $14. The company has an estimated revenue of $69 million.
If you're interested in subscription box fulfillment services, we provide them at Evans. Check out our fulfillment page for more information, or give us a call at 1-800-OK-EVANS.