Warehouse safety for workers should be the number one priority for companies. With all the heavy machinery, and the pallets of inventory, it's important to remind employees to take caution at work. Here are 7 warehouse safety tips that should be implemented everywhere.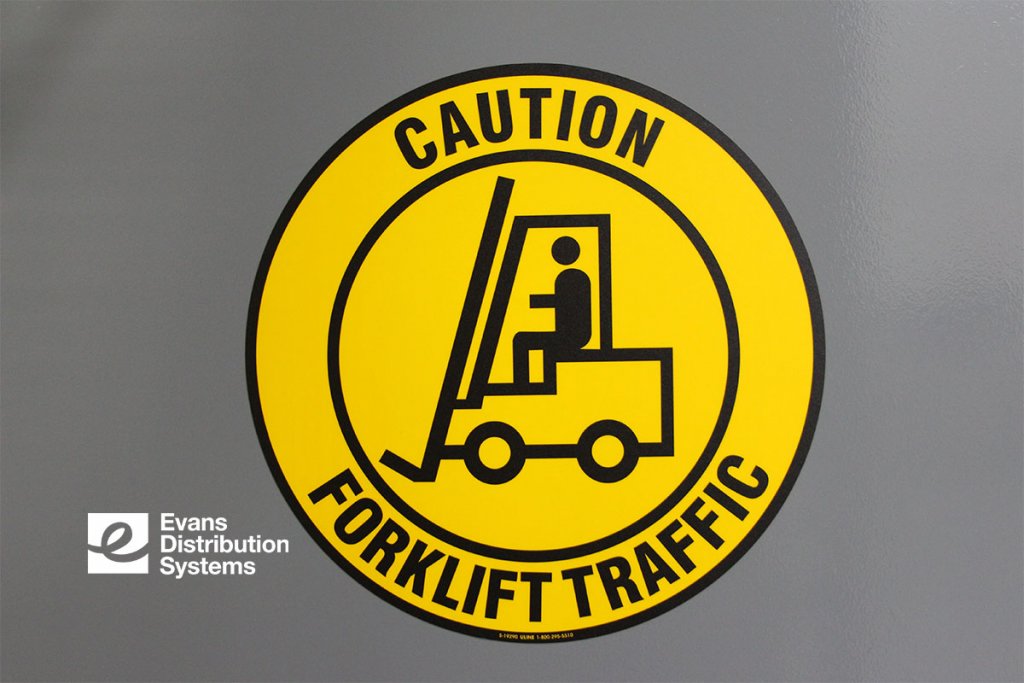 1. Be Aware of Your Surroundings:
Forklifts are a necessity in a warehouse and are very heavy. An important part of warehouse safety is being mindful to lookout for forklifts. Try to avoid making forklifts stop suddenly and when you see one approaching move out of the way. You don't want to make them drop whatever they are moving and risk injuring someone nearby.
2. Lift Properly:
It's important to remember when moving something by hand in a warehouse to practice proper lifting technique. If you lift improperly you risk hurting yourself in an accident or wearing down your back over time. Focus on keeping your back straight and whatever your carrying close to your body. This will reduce the chance of hurting your back and make things easier to carry.
3. Keep Work Area Clean:
Make sure that the warehouse floor and individual work areas do not have any tripping or slipping hazards. The concrete floor of a warehouse can be very unforgiving, so you want to avoid falling. Perform regular cleaning procedures and inspections to prevent clutter build up. This will also make work more productive if the area is clean and organized.
4. Teach Proper Warehouse Equipment Use:
You should always be conscious of the fact that most warehouse equipment can be very dangerous if not handled properly. That is why some equipment like the forklift requires a special license to operate. However, continued training on safety protocols can help keep the warehouse even safer. Especially with equipment that may not require a license to operate but can still be dangerous such as box cutters.
5. Have Warehouse Safety Procedures Posted:
Warehouse safety policies and procedures should be posted in the warehouse. Posters such as what to do if their if there is a fire or showing proper lifting technique to remind employees to remain safe. Having these procedures posted in areas that are extremely visible to the majority of warehouse workers will also help ensure the workers remain safe.
6. Provide Proper Protective Equipment (PPE):
Workers in a warehouse should always be wearing proper safety equipment based on the area they are in and the job they are doing. There should be no exceptions to these rules in order to remain consistent. Equipment such as gloves, protective eyewear, and steel-toed shoes are examples of PPE. Every job is different but having proper protective equipment (PPE) is crucial for warehouse safety.
7. Check First Aid Kits Regularly:
Minor injuries on the job like cuts or a rolled ankle can happen frequently, so it's important to have a stocked first aid kit. Nothing is more frustrating for a worker to go to the first aid kit for a bandage and not having any. You should also make sure the products in the first aid kit have not expired and are still useable.
Bonus Tip:
Communication between the workers and management will help you be proactive with safety concerns instead of reactive. Seeing a potential safety issue and addressing it before an incident occurs will reduce injuries to workers and delays in production. By following these tips, you can reduce the number of accidents and injury in the warehouse and create a better work environment.