Transportation regulations are easy to comply with and have little to no effect on a shipper, right? Not exactly! There are several regulations that can have direct impact on the ability for a driver to deliver your cargo reliably. As a savvy shipper, it's wise to stay current on the latest regulations that carriers must abide by and understand the ripple effect of how these rules can impact your shipments for the better and the worse.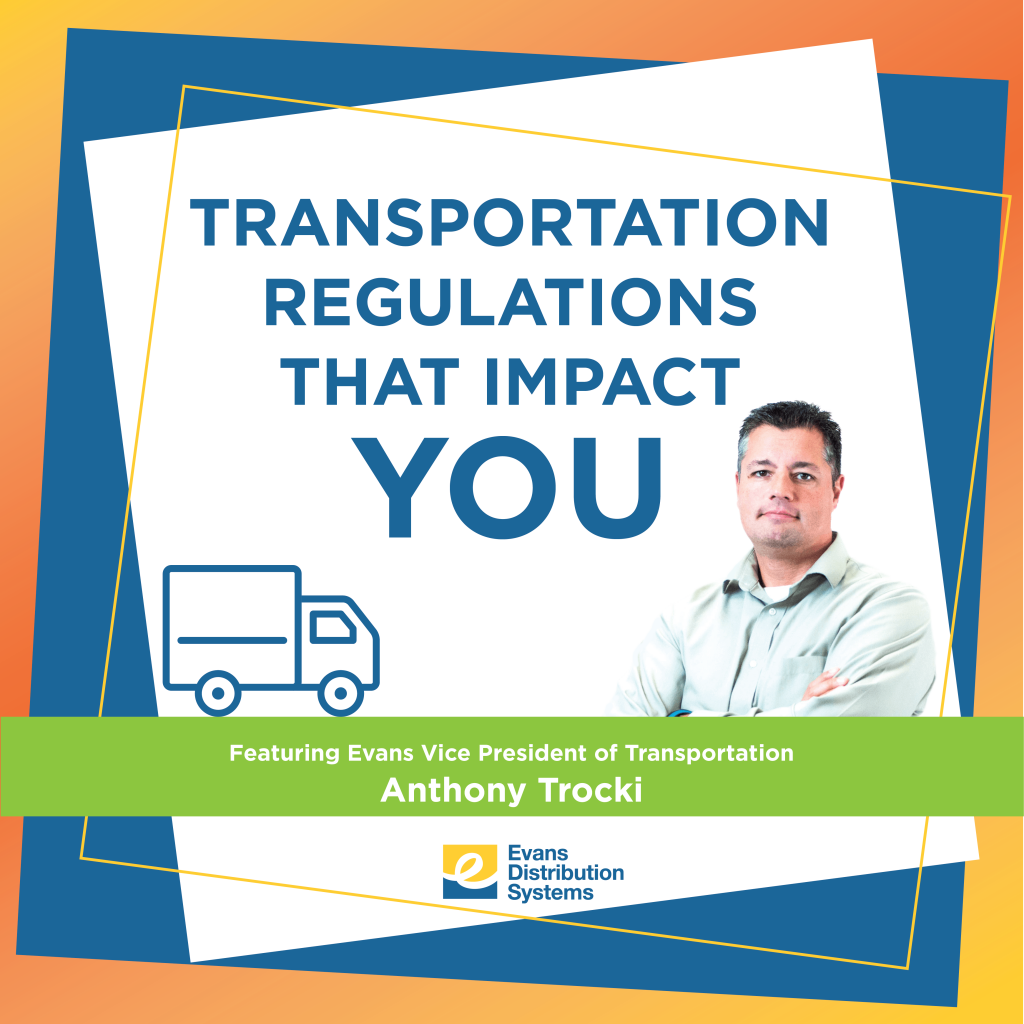 Commercial Driver Licensing
Similar to individual driver licensing, commercial drivers must carry a special license qualifying them of the ability to drive a commercial motor vehicle such as tractor trailers, semi-trucks, dump trucks, and busses. To earn a commercial driver license (CDL), individuals must have a regular driver license, be 21 years or older, and have 1 to 2 years of driving experience, and have a valid Medical Examiner's Certificate among other requirements.
Impact: A valid CDL not only certifies that a driver is physically and mentally qualified to operate a truck, but it also mandates that the driver is not subject to disqualification under any state law, or that he/she has no suspensions or revocations in any state. These qualifiers are important to ensure your cargo is in good hands. The two-year experience requirement forces drivers to train for a certain number of hours before getting on the road.
Weight Restrictions
The federal government has placed weight restrictions on trucks to increase road safety. If a truck is too heavy, it's more prone to tip over and create large accidents. To regulate weight restrictions, trucks must stop at weigh stations and/or pass a visual inspection. Every state has slightly different weight restrictions that trucks must abide by.
Impact: Depending on how busy the roads are, a truck can be held up at a weigh station, delaying your delivery. If a truck is verified as overweight, this can cause further delays.
Hours of Service
The Hours of Service (HOS) rule has gone through several iterations since its enactment in 2011. The rule limits the number of consecutive hours that a driver is operating a truck without a proper rest. This is an increased safety measure to prevent driver fatigue and to reduce accidents. The rule states that drivers may drive on the road for a maximum of 11 hours of driving (or have up to 14 hours on-duty) after 10 consecutive hours off-duty. Or drivers may drive a maximum of 10 hours after eight hours off-duty. Drivers may not exceed 60-hours over seven consecutive days; and must take 30-minute breaks after eight hours.
Impact: HOS can impact the drivers' ability to deliver or pick-up on time. If a driver does not factor his off-duty hours into the route, he/she can experience an interruption and fall behind. Additionally, drivers can be placed on shut down until off-duty hours have been accumulated to resume. There could be financial fines and penalties associated with HOS violations as well.
Electronic Logging Devices
An offshoot to the HOS rules is the electronic logging device (ELD) mandate. Previously, truck drivers logged hours manually in a written book. But it left a lot of room for non-compliance. The government now mandates that trucks be equipped with an electronic logging device to comply with HOS rules. The ELD connects directly with the truck engine, requiring drivers to select on-duty or off-duty status, and graphically tracks hours so there's no confusion on the number of hours accumulated.
Impact: Like the HOS rule, ELD adds a new layer of technology and enforcement of drivers. If the truck is not equipped with an ELD device, the motor vehicle is not in compliance with HOS or ELD and risks losing driving privileges.
The goal of these regulations is to improve driver safety for everyone. With that, carriers have a responsibility to uphold these rules and arrange travel accordingly. Evans Distribution Systems has implemented our own system to track our drivers and work with quality partner carriers. How does your driver stack up? Take this free Carrier Scorecard quiz to see if you are working with an individual that you can rely on. Our transportation experts are waiting to assist you today, call us at (313) 827-9163 or request a quote online.