By Doug Ashley, Evans Distribution Systems' Quality Systems Manager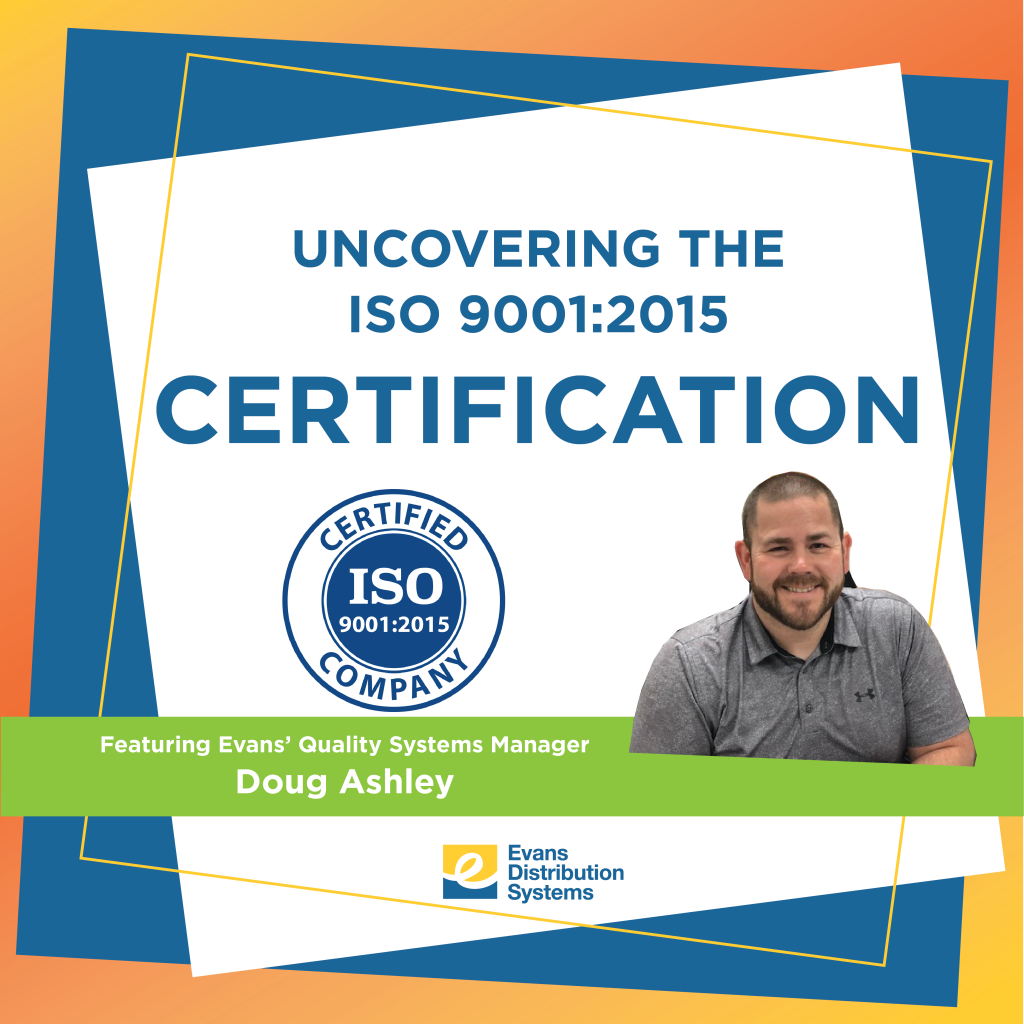 What is ISO 9001:2015?
It's an international standard that allows companies to create and control quality management systems to provide a consistent product and/or service for their customers. According to their website, "the standard is based on a number of quality management principles" including:
Customer focus – exceeding expectations
Leadership – unity of purpose
Engagement of people – empowerment at all levels
Process approach – processes that function as a coherent system
Improvement – ongoing focus on improving
Evidence-based decision making – analysis and evaluation of data
Relationship management – managing relationships between all interested parties to optimize impact.

What is the process to become ISO 9001:2015 certified?
Organizations large and small can choose to become certified in ISO 9001:2015. This is the only standard in the family that can be certified. The certification process requires companies to create and implement a successful Quality Management System (QMS) which follows the standards that are laid out within ISO 9001:2015. Once the QMS is in place the organization must go participate in a third-party audit performed by a certified body to assess performance. Following the audit, companies must address all nonconformities in a reasonable time in order to earn the certification.
What is the benefit of the certification to the company/3PL?
By implementing and following a robust QMS, a company establish documented processes which will drive improvements ultimately leading customer satisfaction and profitability. The standardization also creates efficiencies and productivity across all levels and departments. Many times, it mitigates risk as issues and challenges are documented and addressed quickly.
What is the benefit of the certification to the customer?
When working with an ISO 9001:2015 company, customers are assured that the supplier is reliable and has processes in place that would allow them to provide a high-quality service. As part of the audit process, customers feel confident that their feedback will be heard and acted on.