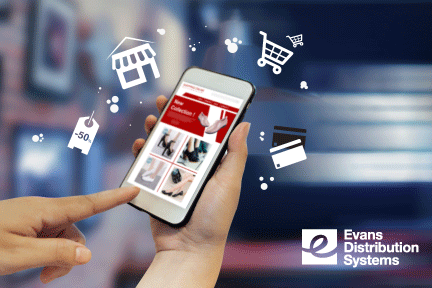 Why Your E-commerce Strategy Needs a Social Commerce Component
There's a new e-commerce trend that marketers and online sellers are recognizing as more important than ever before. Social commerce is the act of selling products online through social media networks such as Instagram or Facebook.
It's highly likely that your brand has a presence on social media. But how can that translate into revenue? Facebook, Instagram, Snap Chat, and TikTok have built-in commerce channels that allow you to sell products directly from within the social networks, making the purchasing process seamless. According to Insider Intelligence, in 2021, U.S. social commerce sales will rise by 35.8% to $36.62 billion. Are you taking full advantage of social commerce? Here are a few pointers.
Influencers and User-generated Content
Visualization is a powerful tool. Social media has given brands a unique platform to show their products in the real world. Consumers identify with products that others are using or wearing. An influencer is a celebrity or a digital content creator with a large social media following that is paid to model or showcase a brand. User-generated content is consumers creating content around a brand organically using tags or hashtags to tie it back to the brand's social accounts. Both content generators are highly valuable to increasing a brand's social commerce revenue.
Clear Call to Action
Brands need to have a clear call to action on how to purchase a product through social media. Typically, brands use "view product or view shop," "swipe up to purchase" or "link in bio" to lead a user to a purchasing pathway either through the social platform or a mobile site.
Social Platforms and Audience Considerations
Certain platforms are more suitable for a variety of audience demographics. It's important that brands are found on the platforms that their core customers are already using. Facebook continues to be the most popular social network, with nearly 2.9 billion active monthly users according to Statista.
TikTok and Snapchat are known for attracting a younger demographic. Pinterest and Twitter are known for attracting a middle-aged or older demographic. Instagram is well known for curating the influencer culture. Key point: Brands need to research their audience and focus on the platforms that they prefer and align those behaviors with their social marketing strategy.
Brand Authenticity
Social media is a crowded place. There's a ton of competition trying to capture consumer attention. Brands need to strategize on what makes them stand out. Keeping true to your brand identity and messaging drives success. Creating original content consistently is imperative. Brands need a constant stream of new photography, video, and graphic content that keeps them on top of newsfeeds and generates clicks. This can be a heavy investment for small and medium-sized brands. Ultimately, your brand voice and content will set you apart from your competition and translate into sales.