Fulfillment refers to the steps and processes that take place between a customer clicking "purchase" to the product arriving at their door. Depending on the product, order fulfillment can be a complex and time-consuming process. Without understanding all the steps, a company will have a huge disadvantage when trying to sell its products online. However, with the proper knowledge and the right fulfillment partner, a business can go from fulfilling orders out of a garage to a multiple warehouse operation.
What is Order Fulfillment?
Order fulfillment is the process of moving a product from a warehouse to the customer after an order is placed. There has been a growing demand for this service due to the growth of e-commerce over the past decade. As the number of online shoppers increases each year, businesses are dedicating more time and resources to expand their order fulfillment operations. The key steps in the fulfillment process include:
Inventory Management – The inventory is received from the manufacturer, labeled with an RFID code for tracking within the warehouse, and stored until a customer places an order.
Order Processing – Once an order is placed, the warehouse is sent the order information through a shopping cart integration on the store website.
Pick and Pack – A warehouse associate will pick the order utilizing the most efficient picking method and package the order for shipment.
Shipping – The order will be sent to its destination using a small parcel carrier such as USPS, UPS, or FedEx.
Returns Processing – If the customer wishes to return their purchase, the warehouse can accept returns and check for any damage.
Types of Order Fulfillment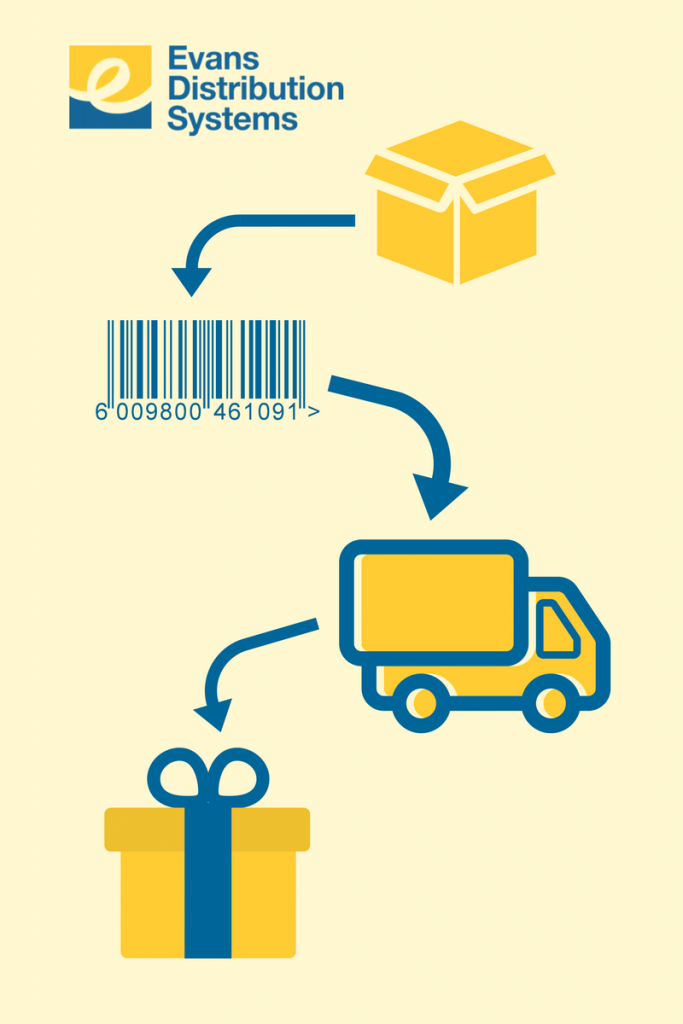 Each e-commerce business has its own unique requirements that are determined by product, customer location, business size, price, etc. Based on these requirements, a company will need to determine which fulfillment method is right for them.
In-house/Merchant Fulfillment:
In-house fulfillment is when the company that sells the product manages the fulfillment operation with its own employees and resources. This method has a higher up-front cost but allows the company to have more control over the operation. This would be an ideal option for a large organization with a centralized customer base.
Outsourced Fulfillment:
Outsourced fulfillment is when a company utilizes a 3PL or fulfillment center to manage its fulfillment operation. This would be an ideal solution for companies that have grown large enough to require a warehouse but don't want to take on the cost of buying and maintaining a facility. The business can have the 3PL manage the day-to-day while they focus on company goals.
Dropshipping:
Dropshipping is like outsourced fulfillment but without inventory management. Products are made as needed by a third-party manufacturer and the cost is taken out of each purchase as they're made. This is an appealing method for businesses that don't want to manage their own inventory.
Hybrid Fulfillment:
Hybrid fulfillment is utilizing multiple fulfillment methods for the operation. One example is a company that does its own fulfillment but needs to outsource some of the orders during its busy season. This is a good solution for companies that require adaptability or are looking to expand into new areas.
Advantages of Outsourcing Order Fulfillment
More and more companies have begun to outsource their order fulfillment, allowing them to focus on other areas of their business. A business can reduce its workload through a partnership with a 3PL and outsourcing a fulfillment operation comes with many advantages.
Lower Costs
Outsourcing fulfillment often leads to reduced operating costs. A 3PL can spread the overhead cost of warehousing across a larger inventory with multiple customers. This allows 3PLs to offer better rates than a business could get on its own. 3PLs also have larger shipping volumes which grant them discounted rates from carriers like USPS, UPS, and FedEx that can be passed onto their customers.
Improved Customer Service
The process of handling returns is just as important as the initial delivery. A simple return policy will help put a customer's mind at ease knowing that if the product is not a good fit for any reason, they can return it hassle-free. A 3PL is equipped to receive returns and prepare products to be sold again or scrapped.
Expansion into New Markets
Centrally located warehouses can provide faster shipping at a lower cost. By spreading inventory to strategically placed warehouses, businesses can expand into markets they would not have been competitive in before.
Greater Focus on Sales and Marketing
Without having to manage the fulfillment process, businesses can focus on sales and marketing efforts to acquire more customers. By outsourcing to a 3PL, businesses can prioritize their time and resources for a more streamlined operation.
Choosing the Right Partner
There isn't a one-size-fits-all solution for fulfillment. The method that works for a makeup and beauty company will vary dramatically from the method for a furniture company. The right fulfillment partner will develop a strategy for your business that will help save time, money, and resources. At Evans Distribution Systems, we provide customized solutions for our customers based on their goals. Our fulfillment experts are ready to help your business grow.