by Brandon Hood – Customer Service Rep, Evans Distribution Systems
Some 3PL best practices include successfully using business metrics and inventory management systems. For 3PL's, measurable metrics allow the companies to benchmark themselves against their own performance and their competitors. Maintaining these key business metrics leads to numerical evidence to build steps for development. These improvements lead to better management systems of transportation and warehousing. Here are some key tips on best practices from a top 10 logistics company.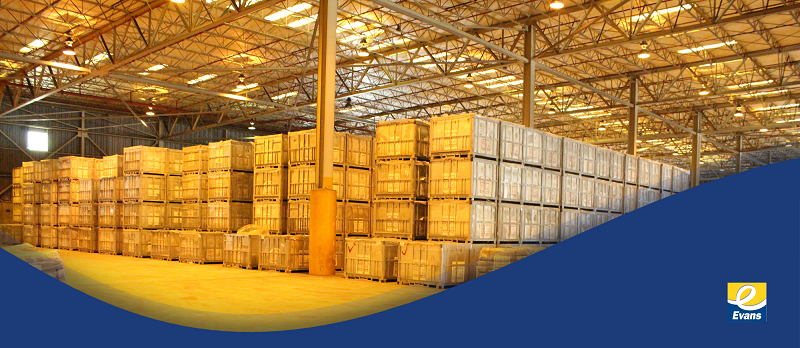 Determine key business metrics
Metrics are measurements of business activity. Metrics that do not contribute to the needs of the customer are unnecessary .  It is important to find the metrics that matter to the customer to provide a framework for improvement. For example, if your goal is to reduce inventory errors in a warehouse, the metrics will involve the number of days without an inventory error .
Find ways to accurately measure and maintain these metrics
These metrics must be consistent and reliable so management can use the information to communicate goals throughout the organization. These metrics create framework to improve business decisions because they provide statistical evidence for improvement.
Performance goals should be understood throughout the organization so each employee understands the importance of their role.
Cross train employees
Having employees capable of doing other tasks improves flexibility and increases understanding of other employees' roles in the company. This proactively avoids mistakes and miscommunications.
Perform regular cycle counts
For best practices, inventory managers should perform regular cycle counts to improve inventory accuracy.  This also helps detect inventory problems before it is too late. Cycle counts provide an ongoing accuracy of inventory management and procedure execution.
In addition, Internal and External audits can ensure that business processes are going as planned and also to address complications. Inventory management is a key role in successful audits. For example, allow customers to visit or view their products in the warehouse to ensure confidence in security and functionality of processes.
Utilize a TMS and WMS
A Transportation Management System will maximize truck utilization, track drivers with GPS, and measure key performance indicators, as well as improving planning and forecasting operations.
A Warehouse Management System will improve inventory accuracy, verify status of orders, measuring labor hours, and picking accuracy.