In March of 2021, President Biden proposed a $2.6 trillion dollar infrastructure bill that included plans for innovation, pollution, utilities, in-home care, building maintenance, and transportation. After months of deliberation between Democrats and Republicans, Congress passed the bill. At $1 trillion, the new plan is known as the "Infrastructure Investment and Jobs Act" is less than half of the original cost after reducing funding to many areas.
The good news is much of the transportation budget from the original proposal is in tact. The bill introduces new policies that will have a huge impact on the transportation industry. The infrastructure framework focuses on three factors:
Funding to clear the repair and maintenance backlog.
Investing in growth and building transportation paths in new areas.
Implementing strategies and technologies to reduce carbon emissions.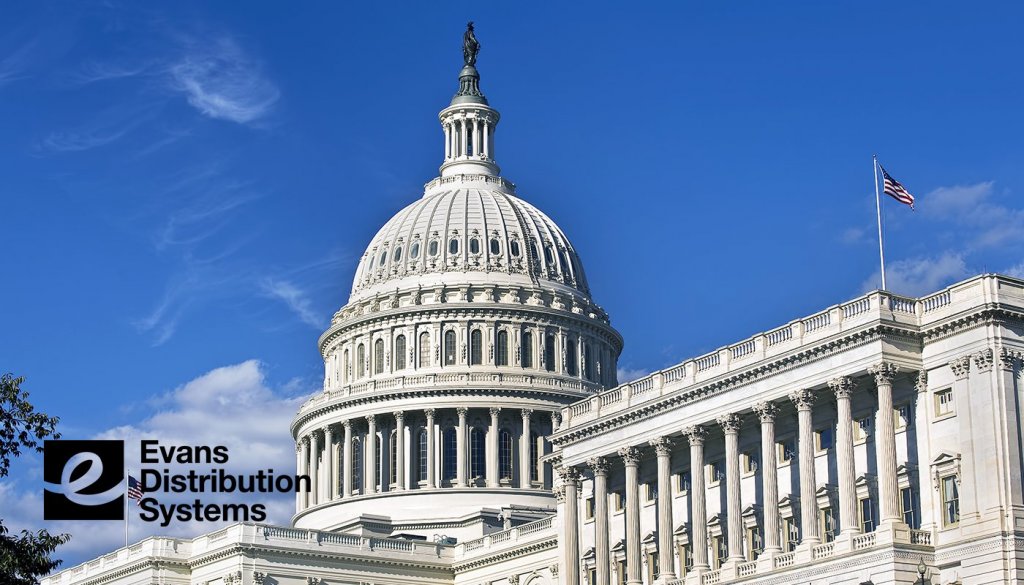 In late July, the White House provided brief descriptions of the spending plan of this bill. This is a summary of areas of the bill that will have the greatest impact on the transportation and logistics industry.
Road and Bridge Repair
According to the White House, the U.S. has 173,000 miles of roads and 45,000 bridges that are in poor condition. The infrastructure bill dedicates $110 billion dollars for road and bridge repair. It would also reauthorize the Surface Transportation bills which provide a funding program for highways and public transportation.
Passenger and Freight Rail
The bill dedicates money toward updating the passenger and freight rail system as well. The money is directed toward clearing up the maintenance backlog, expanding rail service to new areas, and modernizing existing rail stations for both public and freight transportation.
Electric Vehicle Infrastructure
The bill would also invest $7.5 billion to build a national network of electric vehicle charging ports. Climate change continues to be a growing concern, but with e-commerce growth year-over-year more transportation is needed more than ever before. By creating an infrastructure that allows electric vehicles to travel long distances, the effort will drastically reduce carbon emissions.
This also provides the potential for electric semi-truck production. Companies such as Tesla have been developing new trucks for long-haul freight but have struggled with the lack of charging ports throughout the country. This bill will make electric vehicles a more viable option for freight shipping.
Airports, Ports, and Waterways
Airports, ports, and waterways will also be modernized after receiving $42 billion between all three. The money will be used to address any maintenance backlogs, reduce bottlenecks in commercial travel and supply chain, and invest in low-carbon technologies to reduce emissions. The goal is to increase U.S. competitiveness in global logistics.
Economists predict that the bill will add $350 billion to the deficit over the next 10 years. Yet, lawmakers and industry leaders believe the bill will pay for itself through economic growth. The American Trucking Associations' President and CEO, Chris Spear, praised lawmakers for passing this bill in a recent press release. Spear states, "Passage of this bipartisan infrastructure bill is a groundbreaking step toward revitalizing America's decaying roads and bridges, supporting our supply chain and economy with the foundation they need to grow, compete globally, and lead the world. The bill also contains significant measures to grow and strengthen trucking's essential workforce."