During African-American History Month we take time to look back and honor revolutionary African Americans who have positively influenced the development of the United States. This article highlights 10 of the most influential African Americans to impact logistics, supply chain, and transportation.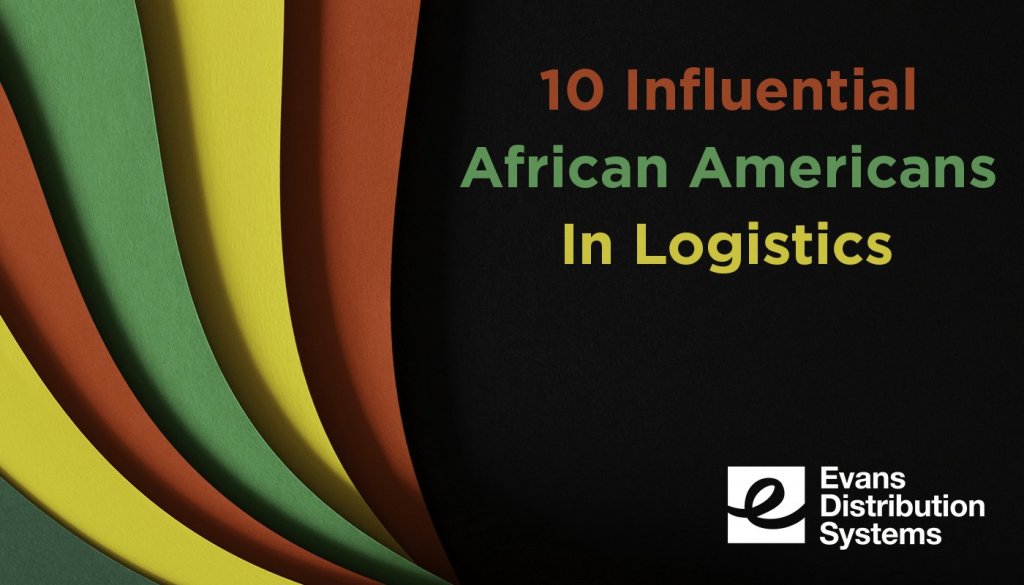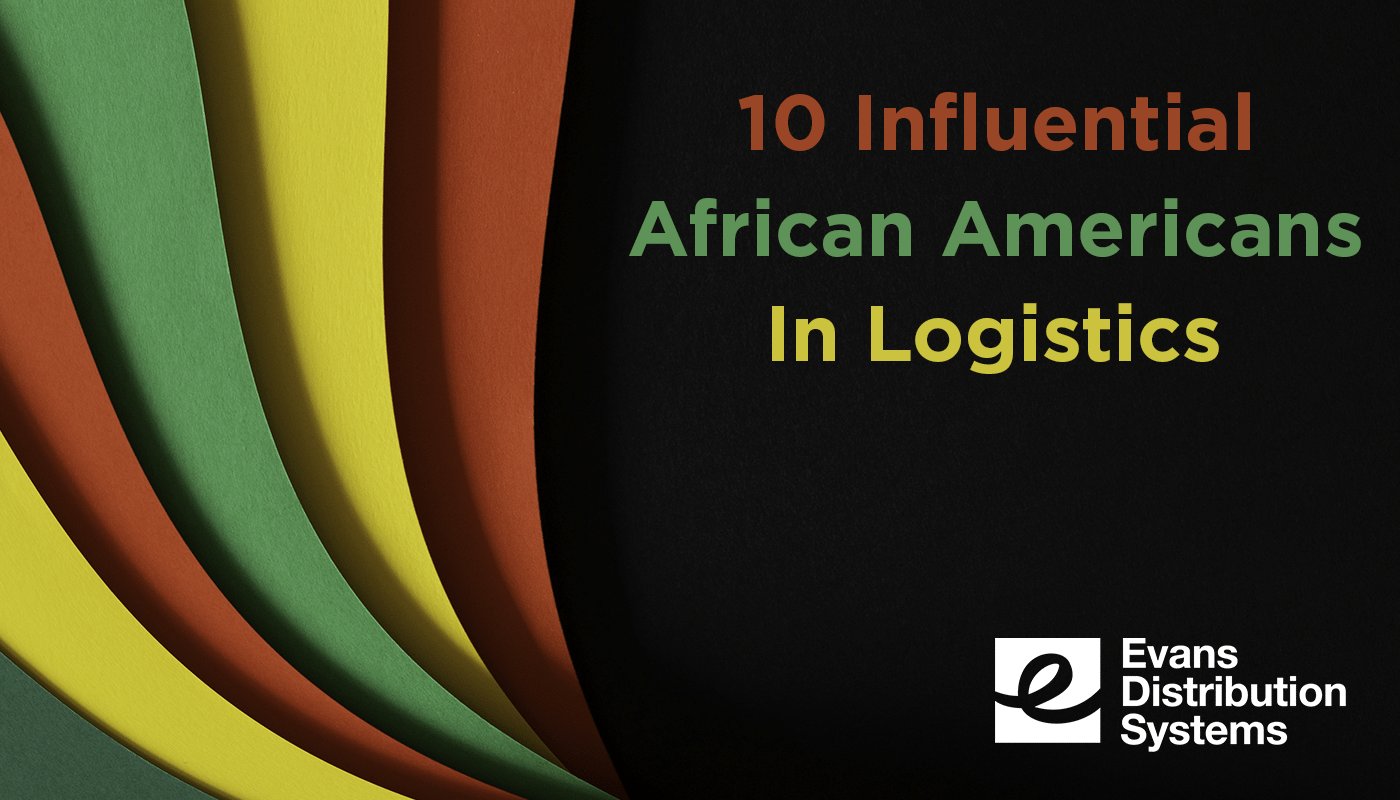 Frederick McKinley Jones
Frederick McKinley Jones was born in Cincinnati, Ohio, in 1893. Jones had a difficult upbringing having absent parents at a very young age. Jones left school at 11 years old and began working odd jobs where he developed his skills for mechanics and engineering. He worked in auto shops where along with fixing cars, he would design and build his own race cars. He later served in the U.S. Army where he further developed his skills repairing various machines and equipment. In 1935, Jones invented a refrigeration unit designed to be mounted on trucks to prevent spoilage of food during transportation. It's from Jones' original invention that all refrigerated trailers are derived. Thanks to Jones we are able to transport food, medicine, and other temperature-sensitive products around the world.
Andrew Beard
Andrew Beard was born in 1849 as a slave in Jefferson County, Alabama. After he was emancipated at the age of 15, he began farming in 1872. Deciding he didn't want to make the long trips to deliver his crop, he quit farming to build and operate a flour mill. Beard then began to pursue inventing, and in 1881 patented a plow that he later sold in 1884. With the money, he made from patenting and selling plows he went into real estate which further helped fund his inventions. In 1897, Beard created his most influential invention: the Automatic Railroad Car Coupler (also known as the Jenny Coupler). Prior to this invention, car coupling was done manually and was extremely dangerous. Beard himself lost a leg during a coupling transition. This invention allowed railroad cars to attach automatically which created a much safer work environment for rail workers.
Elijah McCoy
Elijah McCoy was born in 1844 in Ontario, Canada as the son of runaway slaves. After his parents escaped from Kentucky to Canada via the Underground Railroad, the family eventually returned to the United States settling in Ypsilanti, Michigan in 1847. At the age of 15, McCoy was sent to study engineering in Scotland. Upon returning from school, McCoy struggled to find any work in engineering due to racial prejudice. He began working as a fireman and oiler for the Michigan Central Railroad. It was in this role that McCoy invented an engine lubricating device that allowed steam engines to run for much longer without needing maintenance. Despite the many barriers McCoy faced, his hard work and education improved his life as well as the transportation industry.
Granville Woods
Granville Woods was born in 1856 in Columbus, Ohio. Woods left school at the age of 10 to find work and help support his family. He became a machinist apprentice and learned to repair and invent machines. In 1872, Woods began working as a fireman on the Danville and Southern Railroad where he was later promoted to engineer.  A few years later, he became an engineer on a British steamship named the Ironsides. After becoming frustrated being overlooked for promotions due to racial prejudice, Woods opened a machine shop in Cincinnati, Ohio. It was there that Woods developed all of his inventions, including the first telegraph service that allowed messages to be sent from moving trains. With trains being able to communicate with each other, it significantly reduced the number of train crashes. Over the course of his life, Granville Woods obtained 60 patents changing the transportation industry drastically.
Garrett Morgan
Garrett Morgan was born in 1877 and has one of the most diverse lists of inventions. After leaving school as a young man, he began working as a handyman performing odd jobs. Eventually, Morgan began working in sewing machine factories where he learned to repair and build the machines. This sparked his creativity to improve sewing machines, breathing apparatuses, and the invention that put him on this list, an improved traffic signal. His version of the traffic signal had a warning light to inform drivers of a light change. He got the idea after witnessing a bad crash that was caused by the sudden signal change. His improvement has helped save many lives.
Archie Alexander
Archie Alexander was born in 1888 in Iowa during the Jim Crow Era. He attended Highland Park College in Des Moines and paid for his education with a combination of low-paying part-time jobs and as much help his parents could offer. After graduating with a degree in engineering, he struggled to find work because of his race. Alexander decided if he couldn't find a job as an engineer, he would start as a laborer and work his way up. He began working at Marsh Engineer Company and after two years was in charge of their bridge-building program. After a few years with Marsh, Alexander started his own engineering company where he gained a reputation for his quality work. During his life, Alexander built many of the bridges, viaducts, and tunnels that are still in use today.
Lois Cooper
Lois Cooper was born in 1931 in Mississippi. She later attended Los Angeles State College and graduated with a degree in mathematics. Then In 1953, she was hired by the California Department of Transportation, becoming the first female African American engineer. She eventually worked her way up to be a project manager where she took part in many major construction projects. These include the I-105 Century Freeway, the San Diego Freeway, the Long Beach Freeway, the San Gabriel River Freeway, and the Riverside Freeway. Finally, in the 1970's she worked with multiple groups that visited schools to talk with students about pursuing a career in engineering. Lois Cooper's contributions improved the infrastructure in California and encouraged many black students to enter STEM fields.
Edwina Justus
Edwina Justus was born in 1943 in Nebraska. She was the first African American student at her elementary school, and after she graduated high school, she began working as a wireman for Western Electric. Edwina began working at Union Pacific Railroad as a Traction Motor Clerk in 1973 and was one of five black women within the whole company. While working for Union Pacific, Justus attended a workshop on locomotive engines where she heard of an open position for a train engineer. In 1976, Justus became the first African American woman train engineer. She transported various products over her 22-year career and faced a lot of racial discrimination during her employment. However, she opened the door for many African American men and women for new employment opportunities.
Gladys West
Gladys West was born in 1930 in Virginia. Graduating high school as valedictorian, she received a full scholarship to attend Virginia State College. In 1955, West graduated with a master's degree in mathematics and the following year, was hired as a mathematician by the U.S. Naval Proving Ground. It was there that she worked on the Naval Ordnance Research Calculator (NORC), an award-winning program that was able to determine the movements of Pluto in relation to Neptune. West later became project manager of Seasat (later to become GEOSAT), a surveillance satellite used to provide data on oceanographic conditions. It is because of West's work that they were able to model the exact shape of the earth, which is used in GPS systems.
Mary Fields
Mary Fields was born in 1832 in Tennessee. Also known as Stagecoach Mary, she was born into slavery and upon her emancipation, she traveled the United States until she settled in Toledo, Ohio in 1870. She began working for a nun convent helping with chores. Fields later traveled with some of the nuns to Montana to help them run a school. Mary planted a garden and hunted to help feed the children of the school and refused to collect any wages for her work. It wasn't until 1895 when Mary was in her 60's that she became the first African American postal worker. She delivered mail on one of the most dangerous routes in Montana, having to deal with extreme weather, bandits, and wild animals. After 8 years she retired from the Post Office leaving a legacy as one of the hardest workers they ever had.
It is thanks to the contributions from African Americans like the ones on this list that the logistics industry has improved so much. Thanks to the innovations in safety, technology, and infrastructure we are able to ship and receive products in ways that seemed impossible just a few decades ago. Despite all the adversity the people on this list faced, that did not stop them from changing the world.