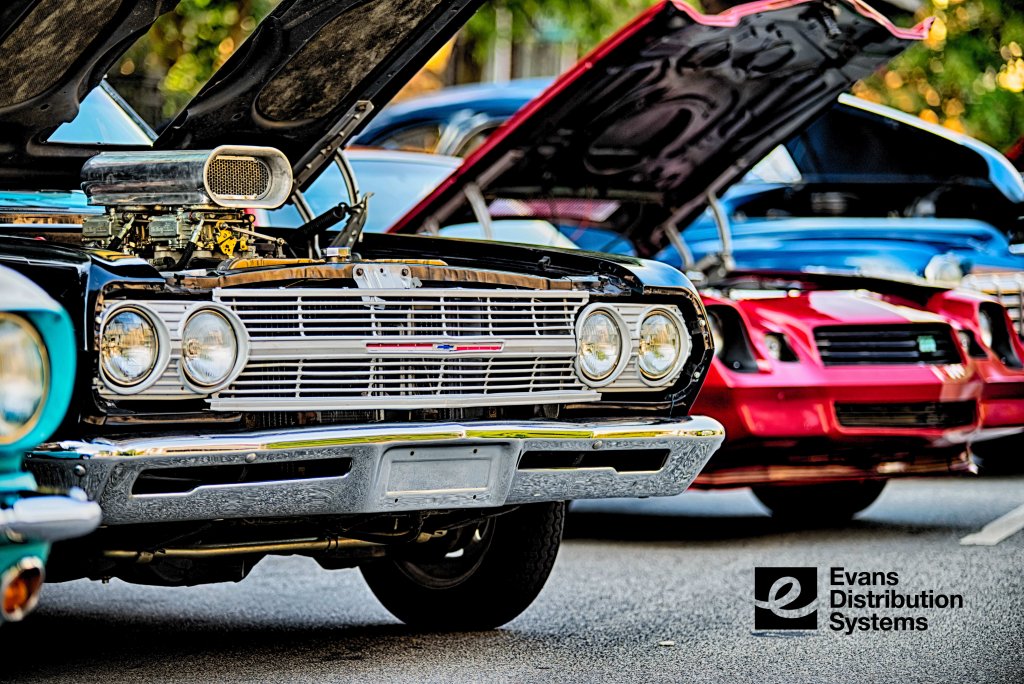 The Woodward Dream Cruise is back and it's celebrating 25 years! The official date for this year's Cruise is Saturday, August 17th, but events begin as early as Thursday, August 15th and go until Sunday, August 18th.
The Woodward Dream Cruise is the largest one-day classic car event in the world. It is held annually on the third Saturday in August in Metro Detroit, Michigan.
Did you know that the Woodward Dream Cruise started as just a small fundraiser? It's true! In August of 1995, Nelson House and a few volunteers wanted to raise money for a youth soccer field in Ferndale, Michigan. It was intended to be a one-time event, but it was a huge success that attracted more than 250,000 spectators!
According to the official site of the Woodward Dream Cruise, today it draws "1.5 million people and 40,000 classic cars each year from around the globe – from as far away as New Zealand, Australia, Japan, and the former Soviet Union."
The cruise happens along Woodward Avenue – drivers travel in a loop for 16 miles from Eight Mile Road in Ferndale to the Woodward Loop in Pontiac. Eventgoers crowd the curbs, sidewalks, and medians on Woodward Avenue to watch the vehicles drive by.
Spectators will have the chance to see all kinds of vehicles – muscle cars, street machines, custom, and of course, collector and special-interest vehicles from different decades. The communities along the Cruise route stage free car shows, live entertainment, food and merchandise tents, and activities for the whole family.
Don't miss the exhibits from the Big 3. Ford will have its famous "Mustang Alley" at 9 Mile where nearly 1,000 Mustangs – spanning multiple decades – will be lined up! Dodge and Mopar will be at "The Loop" in Pontiac with the racers from the Modern Street Hemi Shootout. The lot will be packed full of the fastest and most powerful Mopar-equipped vehicles. Chevrolet will have a variety of displays in Birmingham – one of which will showcase the new 2019 Corvette Stingray.
As much as we would love to cruise down Woodward Avenue in our new Evans Distribution Systems' trucks, we think we will leave the avenue to the lighter vehicles!
To all who are attending, have fun, drive carefully, and stay safe!