Electronic Data Interchange (EDI)
EDI is a widely adopted and standardized approach to facilitate the exchange of business documents with trading partners in a fast, precise, and dependable manner.
EDI Capability &
Experience
Evans Distribution Systems employs EDI development experts who can address your particular requirements and create tailored solutions.
Electronic Data Interchange (EDI) is a computer-to-computer exchange of business documents between trading partners in a standardized electronic format. It enables companies to exchange business documents, such as purchase orders, shipment notices, invoices, and other types of documents, electronically without the need for paper-based documents or human intervention.
EDI streamlines business processes by replacing the manual entry of data received through traditional methods, such as email, fax, and mail, with electronic exchanges of business documents between two companies. To begin, a company creates an electronic document using information from their internal business systems, spreadsheets, or related transactions. This document uses standardized EDI formats, known as transaction codes, which are easily ingested and utilized by many businesses.
When the document is ready to be sent to a trading partner, it is transmitted through a secure EDI network, which could be a direct connection between the two companies or through a third-party provider. The EDI network ensures that the document is securely transmitted and received by the intended recipient.
The recipient's EDI software then translates or "maps" the data in the document into a format that their internal systems can understand and process. 
Once the data is translated, it can be automatically imported into the recipient's business systems, eliminating the need for manual data entry. The recipient can then create a response document, such as an invoice or shipping notice, using the same EDI process to send back to the originating company.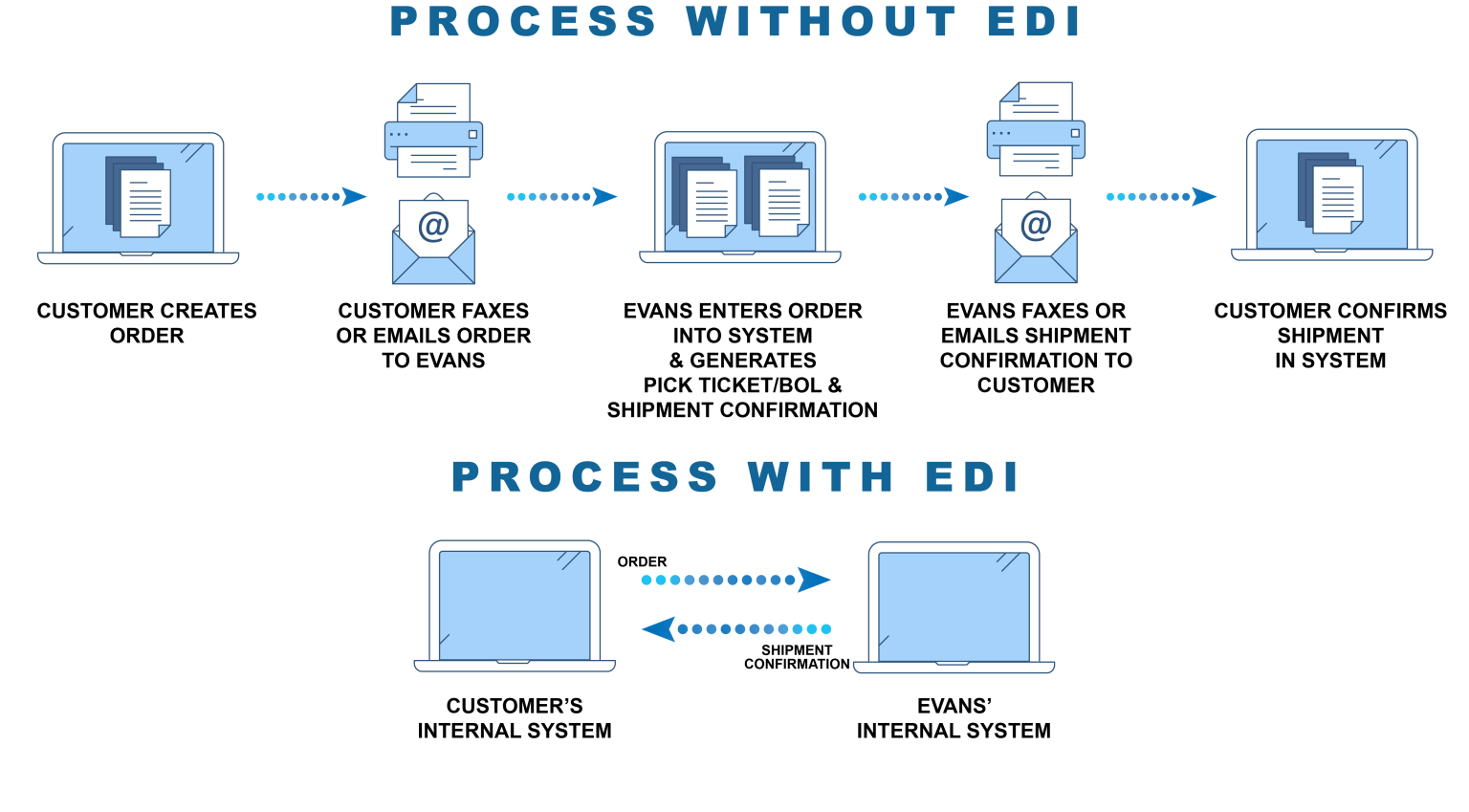 Achieving EDI capability and compliance involves a process of automation, integration, and standardization. To establish EDI capability, companies must establish a communication infrastructure for sending and receiving EDI messages with their trading partners. Companies must configure new EDI connections for each partner in their network in order for EDI capability to function effectively across the supply chain.
Connections can be indirect over a Value Added Network (VAN) or direct through in-house, on-premise, or third-party cloud EDI solutions.
At Evans, we have the EDI capability and experience to support your company's requirements.  We offer flexible solutions and can support a variety of standard, non-standard, and custom EDI communication protocols.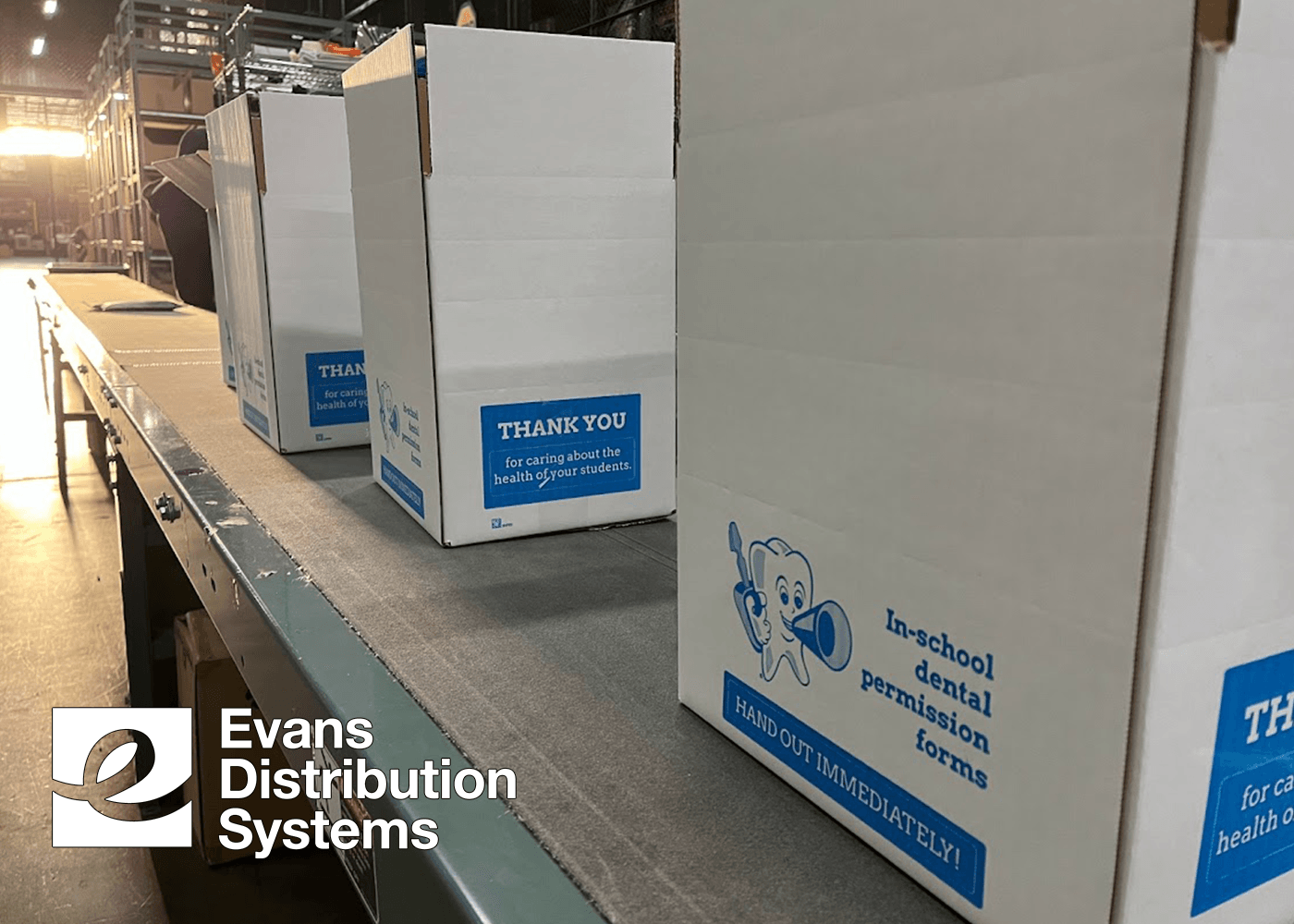 Learn how Evans provided Smile America Partners, a leading dental service organization that specializes in mobile dentistry, a custom online portal for creating and receiving orders.
Warehouse Transactions
Transportation Transactions
Warehouse Transactions
830 – Planning Schedule with Release Capability
846 – Inventory Inquiry/Advice
850 – Purchase Order
856 – Ship Notice/Manifest (ASN)
862 – Shipping Schedule
940 – Warehouse Order
943 – Warehouse Stock Transfer Shipment
944 – Warehouse Stock Transfer Receipt
945 – Warehouse Shipping Confirmation
947 – Warehouse Inventory Adjustment
997 – Functional Acknowledgement
Transportation Transactions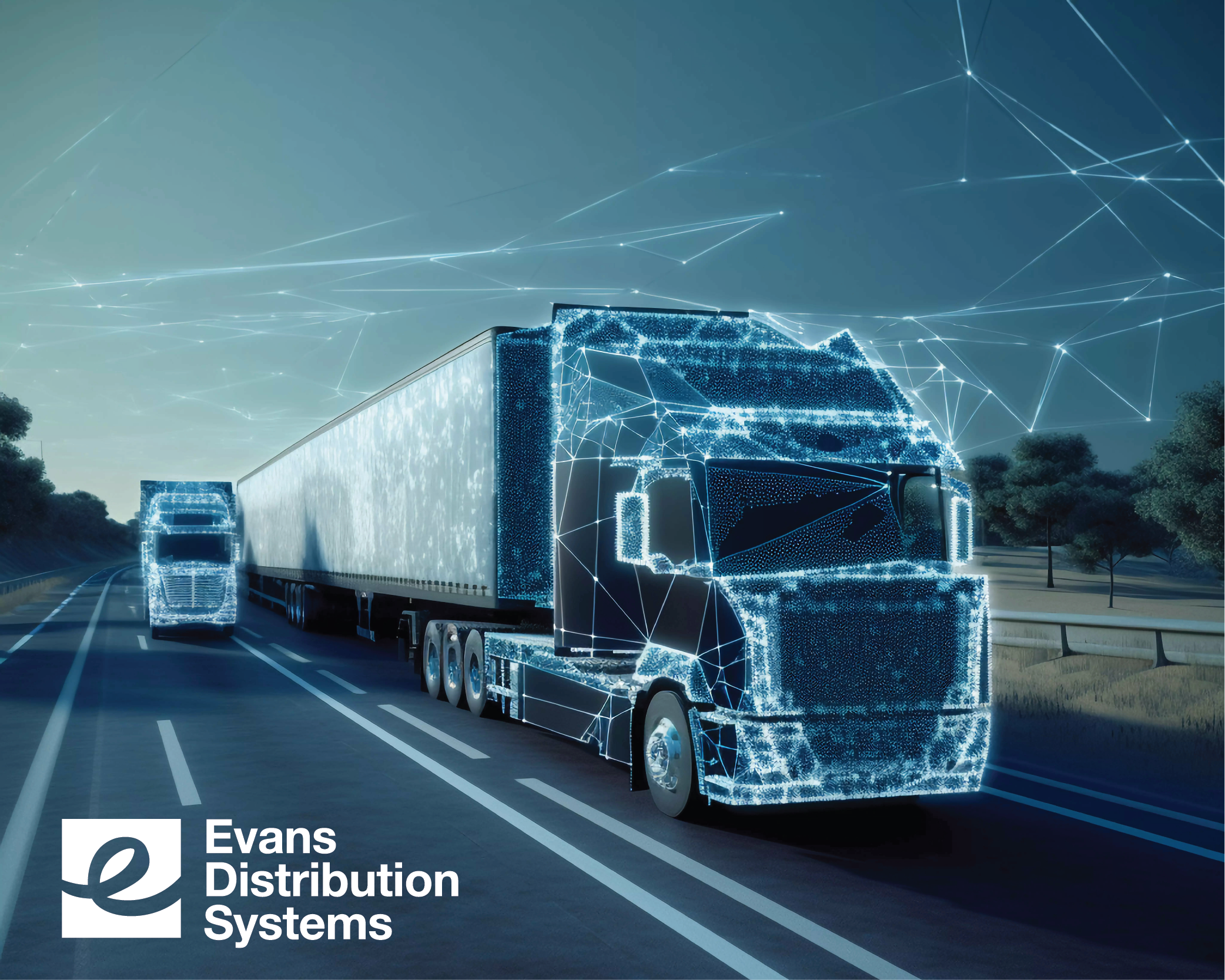 Accidents, traffic, stop lights—we've all had a bad roadway experience at some point. The movement of goods from one place to another is essential and
Read More »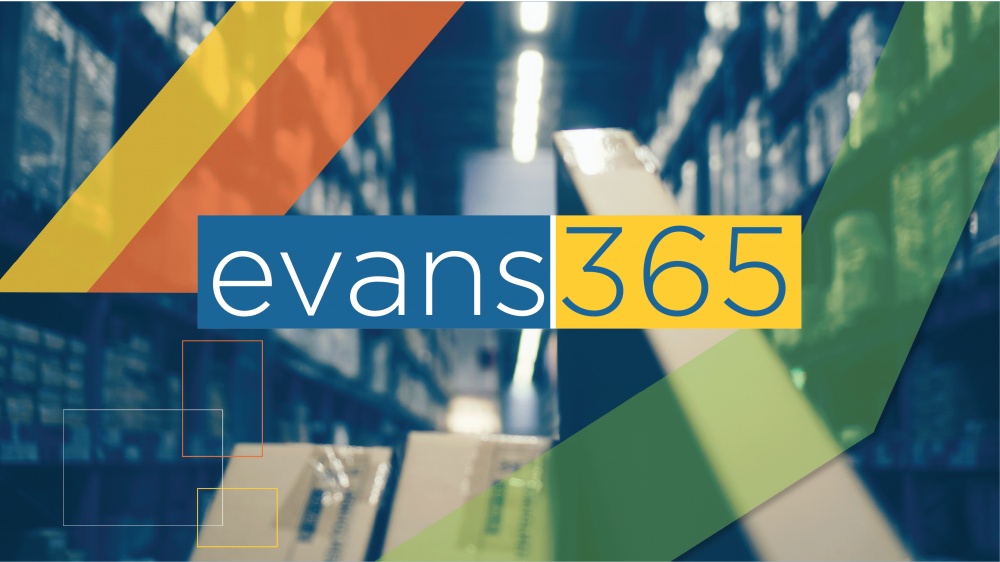 It has been 2 years since the release of evans365. evans365 is Evans Distribution Systems' online business intelligence tool and is accessible to our customers
Read More »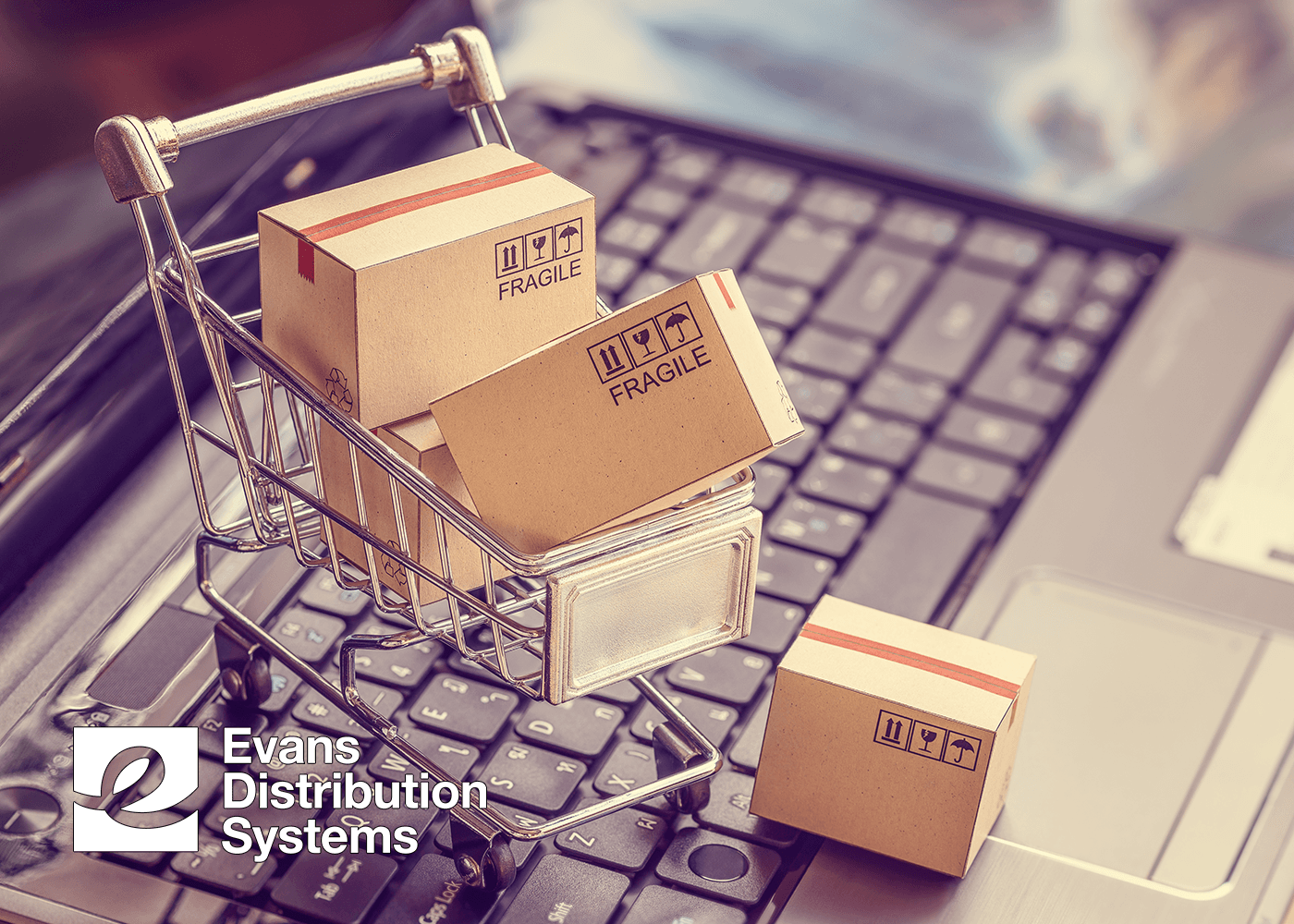 Retail logistics is responsible for delivering products to customers both in physical stores and online. This process starts from the moment a product is sourced
Read More »