Smile America Partners is the world's leading Dental Service Organization (DSO) specializing in mobile and portable dentistry. Founded in 1997, Smile America Partners works with dental practices to provide care to underserved children through administrative management. The program allows affiliated dentists to serve children while they are in school, to make care more convenient and accessible.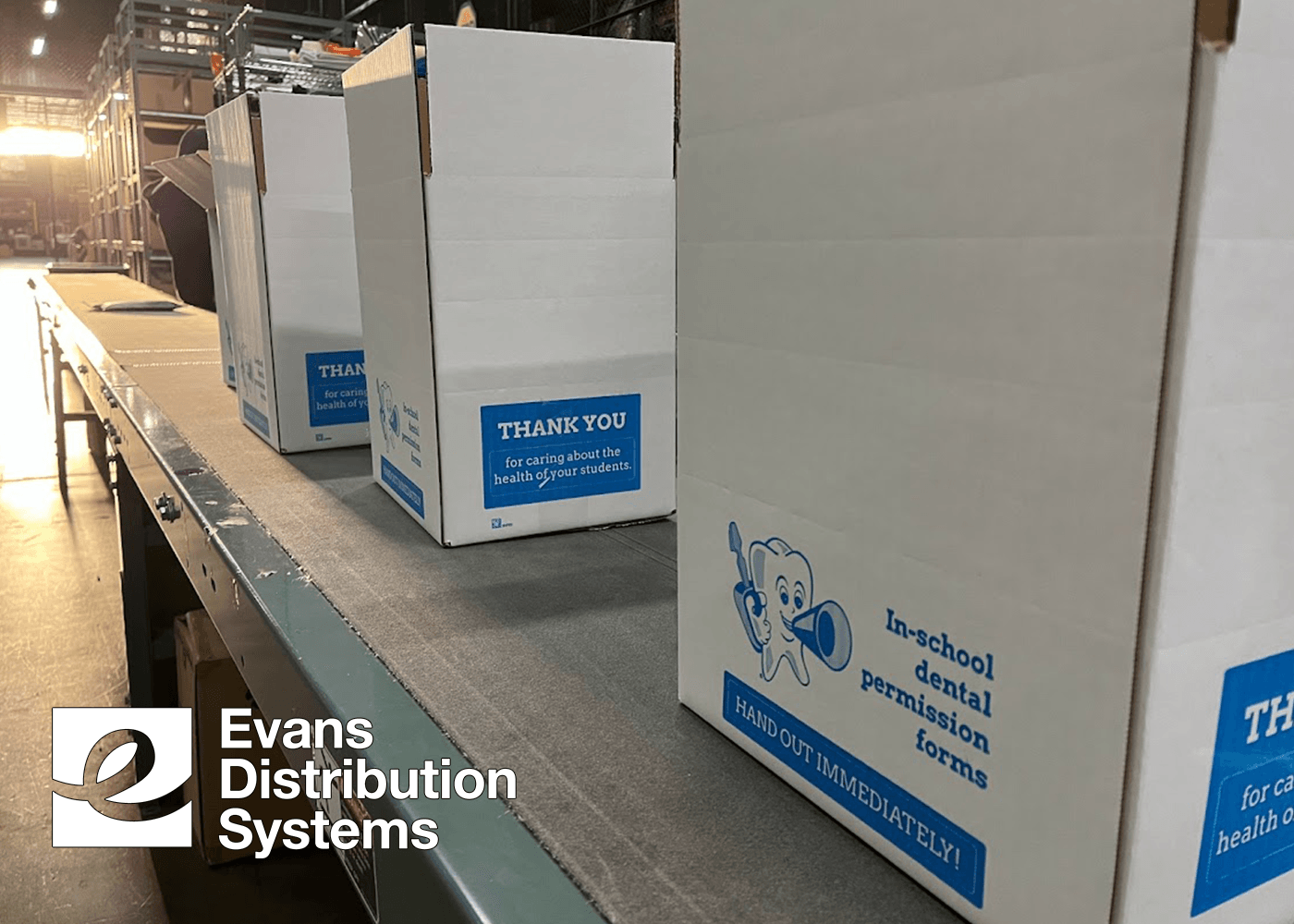 Challenge
Smile America Partners needed a new fulfillment provider to ship materials such as permission slips and information forms to the network of schools. In addition, an online portal was required for school relationship managers, dental visit schedulers and field supply personnel to submit orders. "We have a fairly complex fulfillment requirement that requires 100% accuracy," says Eric Tolkin, Chief Marketing Officer at Smile America Partners.
"In the healthcare field, an incorrect order could result in people, especially underserved children, going without much needed care," says Tolkin. Finding the right partner capable of meeting the speed and accuracy requirements and building an online portal would prove to be a challenge. After meeting with many fulfillment providers, Smile America Partners decided to work with Evans Distribution Systems.
Solution
Evans developed the online portal needed to receive orders and the fulfillment process to ensure order accuracy. The portal was integrated with Evans' warehouse management system (WMS). This integration allows for faster order processing and inventory visibility. Evans associates designed a unique pick and pack process in the warehouse using barcodes to trace inventory in the WMS. "From our first meeting, Evans stood out from other fulfillment providers. They displayed a strong can-do attitude," says Tolkin. After onboarding, Evans was dedicated to improving Smile America Partners' fulfillment even further by reviewing the process and recommending methods to improve efficiency.
Evans fulfillment services have given Smile America Partners the freedom to dedicate more time to their mission of brightening smiles. "Moving fulfillment centers is never an easy task. Evans created custom solutions for our business resulting in on-time fulfillment with zero order fulfillment errors. They are constantly looking to make improvements in their fulfillment process. Above all else, Evans truly listens to your fulfillment needs and works REALLY hard on developing solutions."