We live in a technologically evolving world that is driven by data. The ability to buy a product from anywhere in the world is at our fingers, and the process is becoming even easier. As the demand for faster shipping pushes businesses to find innovative ways to fulfill orders, third-party logistics companies like Evans Distribution Systems are adopting new technologies to ensure a seamless and secure supply chain.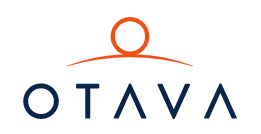 What is a Virtual Private Cloud? (VPC)
Cloud storage is the ability to store data or files on an off-site server. Backing up your data to an off-site server ensures additional security against intrusion or lost data from a local device. The difference between a VPC and public cloud storage is that public cloud storage uses the same infrastructure to store data for multiple customers and keeps the data separate like going to a restaurant and being seated at a table. A VPC is like eating at a private dining club you have to be a member of in order to enter.
How Does a VPC Help Evans?
As a third-party logistics provider, Evans' customers rely on fast and efficient service so their products can be delivered to their final destination on time. Evans services high volume warehouse and fulfillment customers that require optimal data storage. To avoid any potential downtime or disruptions, Evan's IT Director Dr. Michael Franklin adopted a VPC hosting platform. Otava's VPC provides a secure platform to store data ensuring that cloud backup data cannot be lost.
Additional Benefits
Otava's VPC has proven very helpful in providing a safe and secure platform to backup data, but that is not the only benefit. Otava's in-house Disaster Recovery service provides a team of experts to support the Evans' IT team should a disruption occur. Also, by utilizing Otava's team, Evans can now dedicate more time on improving efficiency for customers.
A dedication for continuous improvement is important for a business to provide quality service to their customers over time. This proactive improvement is just one example of how Evans drives innovation in our service offerings and operations. To learn about how Evans adopted new technology to help our customers, you should read our case study on SAS Automotive.