When Deanna Smith joined Evans Distribution Systems 6 years ago, she was looking for a place to start a long-term career. She was in her mid-twenties and was looking for an opportunity where she could learn and grow professionally. "I needed somewhere to plant my roots," Smith says.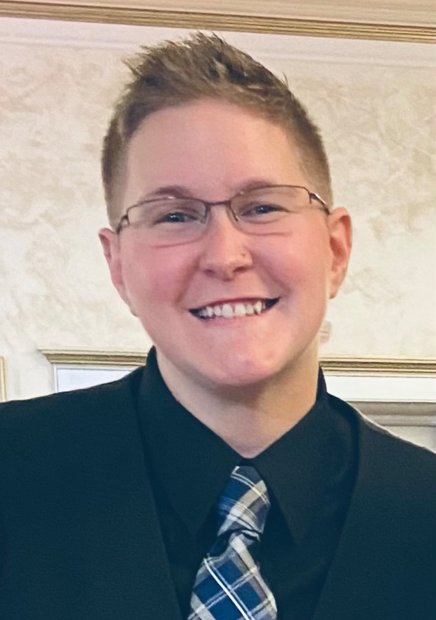 She joined Evans Logistics, Inc., (ELI), the non-asset-based transportation division, as an Administrative Assistant on the night shift. Within the first month of employment, Deanna saw a lot of opportunity. The ELI team operated fluidly; when someone was out, everyone stepped in to cover the workload. She immediately began to learn new skills that were outside of her role. Other team members were happy to show her the ropes.
One day, the team was behind on loads, and Deanna wanted to help. "I thought to myself, is this something I can do?" she says. Her colleague, Joe Porubsky, showed her how to book a load. From there, things fell into place. She was a natural.
Within her first month Deanna became a dispatcher. Her supervisor recognized her drive and determination, and he wasn't afraid to promote her early on. That has been the theme of Deanna's experience at Evans. She has been promoted four times—with every step she grows and develops new skills.
Next, Deanna became the Carrier Manager, where she was tasked with developing relationships with carriers and building dedicated lanes. One relationship she forged was with Giaco Trucking. The company is still one of ELI's primary local transportation partners, an extremely beneficial relationship for both Evans and our customers.
In 2020, Deanna was promoted again to Transportation Supervisor. She earned her management stripes by keeping a remote team on task during the pandemic. As a manager, Deanna goes beyond basic training to develop soft skills in her team. "I focus on general work and life skills," she says. "It's not just about learning the transportation management system or how to track containers. I talk to my team about etiquette, time management, stress management, and things that they can carry with them to any workplace."
Her path through the ELI department has given Deanna a unique perspective on every role on her team. "I've lived each role; I know how to train everyone on my team because I developed the process."
She also understands what it's like to be a female working in a male-dominated industry like transportation. "In this line of work some people think they can take advantage of women, and I've learned how to stand my ground and be assertive," Smith says. When it comes to working at Evans, Deanna has been given an equal opportunity to a build her career path alongside her male counterparts.
The latest direction for Deanna is the most exciting yet. As the Manager of Transportation and International Operations, she will continue to manage the brokerage team and expand Evans' international business. Once again, she is developing a new skillset by working to obtain a U.S. Customs Broker License. The examination process is strenuous, but she knows it will bring tremendous value to Evans customers.
"I appreciate the support and flexibility from Evans to help me obtain my license. I'm grateful to work for a company that invests in their employees," she says.
To the future generation, Deanna says, "It doesn't matter where you start or how far the finish line appears. Believe in yourself and don't be afraid to jump in and try something new."