Megan Holmstedt joined Evans Distribution Systems in July of 2020 after being a dedicated stay-at-home mother for her two kids, ages 5 and 8. "It was time to get back to work," she said. Prior to having children, Megan worked in the accounting department at another distribution center. A friend and former Evans employee encouraged her to apply.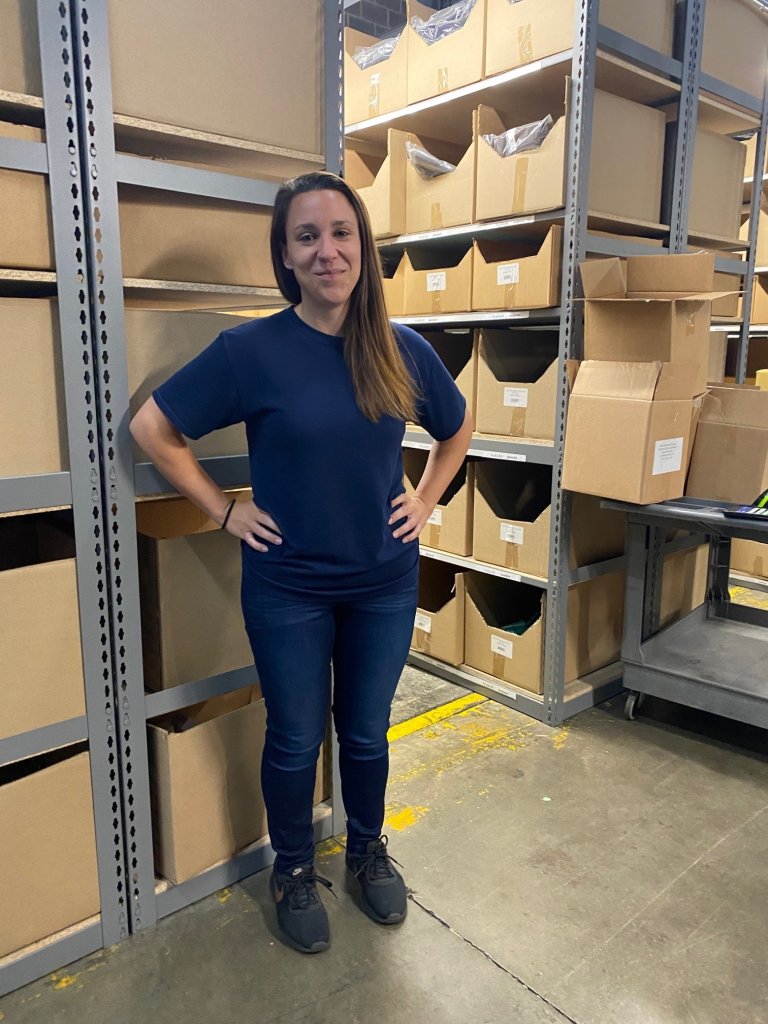 In two short years, Megan had become an exceptional customer service representative (CSR) working on a variety of accounts. She began her journey in the value-added department, where she was introduced to fellow CSR, Kristen Grzegorczyk. "Kristen was great to work with, she has an infectious positive attitude that makes the job fun," she said. Megan picked up the fast-paced value-added accounts quickly and soon found a new home in fulfillment.
As new accounts come and go, the life of a CSR can change quickly. Megan was transferred to the Lip Bar account, an online cosmetics brand that was experiencing a lot of revenue growth and SKU expansion. "I liked Lip Bar because there was always something new happening," she said.
It was at Lip Bar that Megan's problem-solving abilities excelled! She tackled every challenge with stride, whether it was a label, inventory, or technology issue, she was determined to find a solution.
As our new Fulfillment Supervisor, Megan spends most of her day on the floor, overseeing Evans' fulfillment customers and her team. She overcomes challenges by improving processes. "There's a lot of room for improvement by making my team more efficient, especially when we're working really long hours and on weekends," she said.
Megan has high hopes for where she can take Evans' fulfillment segment one day. She is excited to invest in the infrastructure and technology needed to take on more volume. "I'd love to see fulfillment grow into an Amazon-like operation one day."
Until then, Megan will continue to develop her knowledge and performance. She credits several key people for leading her to this new opportunity; one being her supervisor, Rich Huziak, Senior Operations Manager, who had a similar professional development experience at Evans. "He encouraged me to learn more sides of the operation and handed me new responsibilities gradually," she said.
She looks forward to the day she can pass on a growth opportunity to someone on her team. "My advice is don't be afraid to take on a challenge, think of it as a chance to learn something new. And stay positive when things go wrong because there is always a solution."
If you're interested in employment at Evans, check out our Careers page for more information about our open opportunities.