Senior Operations Manager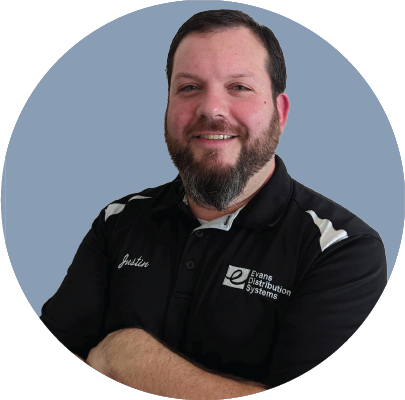 Justin Archibald is the Senior Operations Manager within the warehousing division of Evans Distribution Systems. Evans is a full-service, third-party logistics provider offering warehousing, transportation, fulfillment, value-added and staffing solutions to the automotive, manufacturing, food and beverage, consumer goods, paper, and chemical industries. In his role, Archibald oversees daily operations of four warehouse facilities including customer service, warehouse personnel, operational efficiency, and building management.
Archibald has held many positions in his 18 years with Evans. In 2004, he started out as a warehouseman and became a customer service representative by 2012. Next Archibald managed a dedicated operation in Itasca, Ill., Over the last five years, he has had operation management roles at several Evans facilities based in Detroit.