Guten tag! Frankenmuth, Michigan is celebrating its 30th Oktoberfest this year.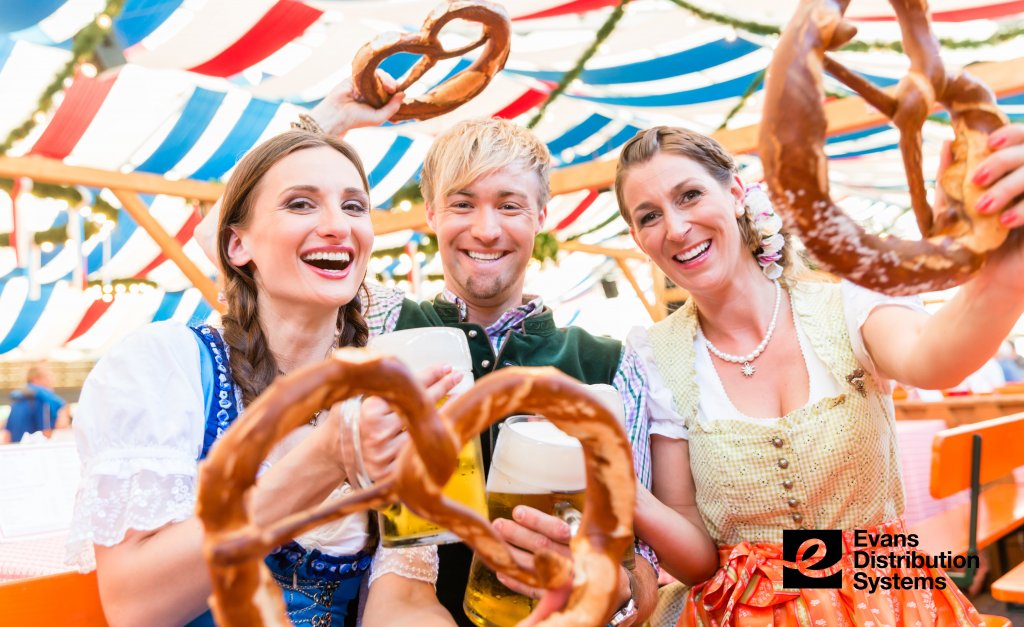 What is Oktoberfest?
Oktoberfest originated in Munich, Germany in 1810 and it has been held annually ever since. It is a Volksfest or "people's festival," which combines a beer festival and carnival, to celebrate Bavarian culture. Munich's Oktoberfest is the largest Volksfest in the world. Traditionally, it runs for 16 days – from the third Saturday of September to the first Sunday in October. The event is kicked off at noon on Saturday when the mayor taps the first keg. During the event, visitors consume Oktoberfest Beer – and lots of it! Beers that conform to the "German Beer Purity Law" and are brewed in Munich, are elected as Oktoberfest Beer. Besides beer, visitors enjoy carnival rides and games, live music, dancing, and traditional foods, such as sausages and pretzels. Cities around the world, like Frankenmuth, Michigan, also hold Oktoberfest celebrations that mimic the Munich event.
Oktoberfest in Michigan
Frankenmuth – Michigan's Little Bavaria – is the home for Michigan's official Oktoberfest. Frankenmuth's Oktoberfest has been celebrated annually since 1989. However, in 1996, Lord Mayor Christian Ude and the German Parliament from Munich gave an official proclamation, and Frankenmuth's Oktoberfest was moved to September to coincide with Munich's Oktoberfest.
Fun fact: "Frankenmuth's Oktoberfest was declared the first Oktoberfest to operate with the blessing of the original Oktoberfest in Munich" (Frankenmuth.org).
In 1997, Hofbrauhaus became Frankenmuth's Oktoberfest's official beer sponsor.
Fun fact: This was "the first time in history the world-famous Hofbrauhaus brewery of Munich exported their beer to the United States" (Frankenmuth.org).
Frankenmuth Oktoberfest 2019
This year, Frankenmuth will be celebrating its 30th Oktoberfest from September 19-22, 2019. It will be held in the Harvey Kern Pavilion in Heritage Park. Event-goers will enjoy authentic German entertainment, dancing, souvenirs, traditional foods, genuine Hofbrauhaus Oktoberfest beer, and wiener dog races.
Check out Frankenmuth.org for more information and to see a schedule of events.
Fun fact: Evans Distribution Systems has a license to warehouse and transport liquor. Maybe next year Frankenmuth and Hofbrauhaus brewery will consider Evans for its warehousing and transportation needs?
Prost to Frankenmuth's Oktoberfest's 30 years!
Auf wiedersehen!