Technology is the backbone of the supply chain.  The ability to track and manage inventory, mine data for reporting and metrics, track shipments, place orders, and integrate with other software systems is essential in today's fast paced, technology driven world.  All of these features are easily accessible via the web.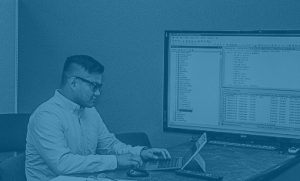 Our technology systems are capable of managing the largest global supply chains, yet flexible and scalable enough to be a powerful tool for small businesses.
Enterprise Logistics
Our technology can connect to your ERP to increase the speed of data flow through your supply chain, helping you recognize opportunities for improvement. We believe that technology drives optimization, and we've built our systems to help you achieve your business and supply chain goals.
Small and Mid-sized Business Logistics
We know what it's like to run a small business, and realize that having a logistics partner that can provide you with useful technology and information is key to success.  When you partner with Evans, we customize our technology to integrate with your systems.
Customized Just For You
Every business is unique, some may require more frequent reporting to make purchase decisions, while others may require third party data integration to connect to a CRM or e-commerce system.  Our technology systems are customizable and flexible to help you achieve your goals.