Americans hear a lot about the trade deficit. Indeed, for a lot of people the phrase "Made in America" seems to reflect a bygone era as the country's manufacturing sectors have waned with the rise of the so-called digital economy.
However, the United States is still a force to be reckoned with as far as exports go. In 2017, for instance, America sent $1.45 trillion worth of goods and services abroad. That adds up to $4,500 of economic activity for every man, woman, and child in the country. So, what are the top ten commodity products that America sends overseas?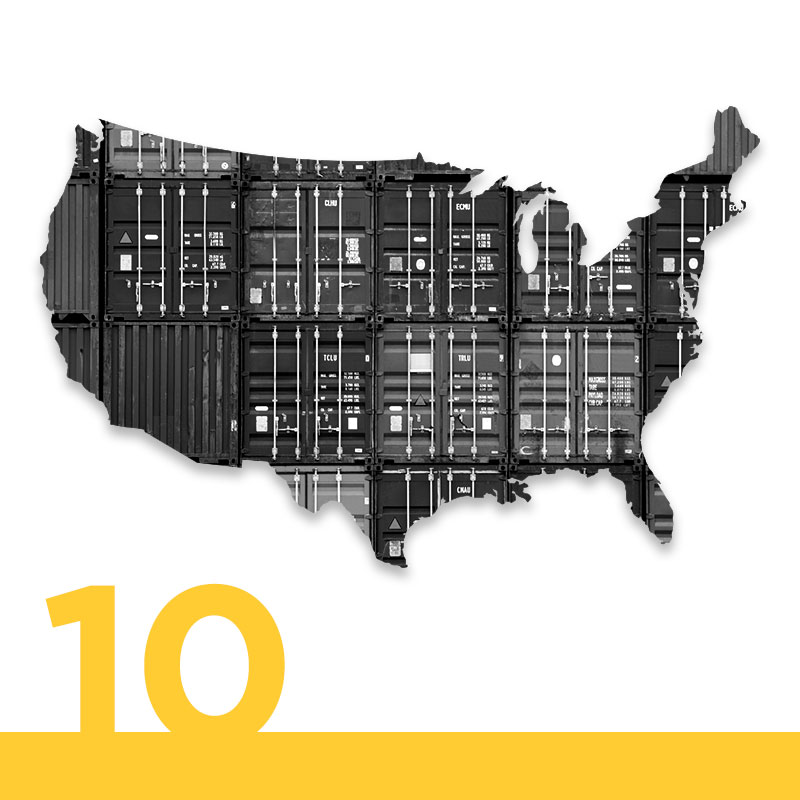 1. Machinery – $206 billion
Industrial equipment made in the U.S.A has the best reputation of any in the world. These products are sold to any country that requires mining equipment, tractors, or advanced pumps, which pretty much includes most of the industrial world.
2. Electronic equipment (including computers) – $170 billion
The United States is still at the forefront of the most advanced computing devices.
3. Spacecraft and aircraft – $131 billion
Europe's Airbus can't compete with Lockheed-Martin or Boeing in terms of quality or reputation. This is our number #1 export to the U.K.
4. Cars – $127 billion
Several years ago, Asia was giving Detroit fits. Today, however, American-made vehicles are making a comeback.
5. Petroleum – $106 billion
This may come as a shocker, but America is now a net exporter of oil.
6. Medical equipment – $83 billion
Nobody makes life-saving devices to higher standards than the U.S.
7. Plastics – $60 billion
The United States exports this commodity to nearly all of its FTA partners.
8. Gems, precious metals, and coins – $58 billion
This category is America's 2nd most popular export to Hong Kong.
9. Pharmaceuticals – $47 billion
The United States is second only to Germany in terms of its market share for prescription drugs.
10. Organic chemicals – $39 billion
China and Japan buy a combined $5.2 billion of this commodity from the U.S.
Countries all across the globe buy American-made products:
• Canada accounts for 19% of our exports.
• Mexico accounts for 16% of our exports.
• China accounts for 8% of our exports.
• Japan accounts for 4% of our exports.