The trade deficit continues to grow in the U.S. due to the heavy reliance on foreign manufacturing. America was the largest importer of goods and services in 2022, at a cost of $3.88 trillion. This is an increase in $100.7 billion over the previous year, resulting in a 12.2% increase in the trade deficit. Despite this increase, the U.S. has increased the number of exports substantially.
In 2022, America increased the export of goods and services to $3.01 trillion. This was a $455.2 billion, or 17.8% increase over 2021. The U.S. was the largest exporter of services and the second largest exporter of goods in the world.
So, what are the top ten commodities that America exports overseas?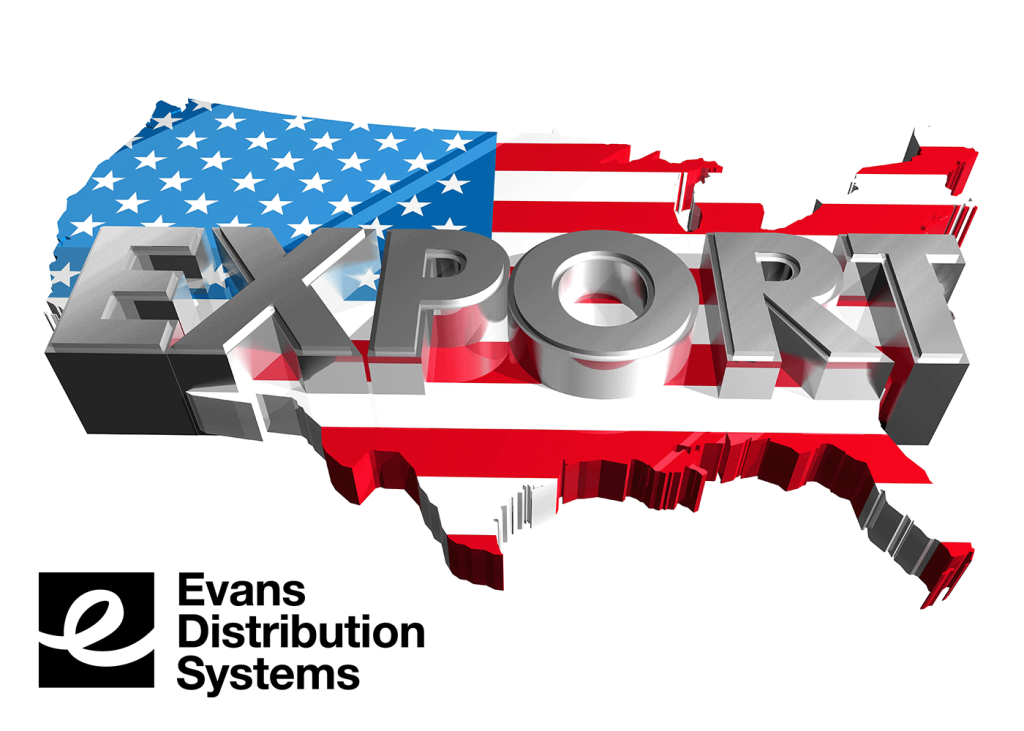 1. Oil Drilling & Gas Extraction – $222.8 billion
The products associated with this industry include crude oil, natural gas liquids, and dry natural gas. Over the past five years, the oil and gas industry has grown on average at 10.6% with a profit of 18.6%. During the pandemic, oil and gasoline prices dropped dramatically. As restrictions lifted, the price skyrocketed and made oil drilling and gas extraction America's number one export.
2. Petroleum Refining – $158 billion
Petroleum refining is the operation of refining crude oil and petroleum products for consumer use. This includes creating products like gasoline, diesel, and jet fuel. This does not include any extraction operation. This is another industry that was heavily affected by the pandemic and saw a resurgence as people began to travel again.
3. Brand Name Pharmaceutical Manufacturing – $83.1 billion
Pharmaceutical manufacturers develop over the counter and prescription drugs. Examples of drugs developed in this industry include antibiotics, heart medication, and diabetes prescriptions. This industry was America's number one export in 2022, but the industry is expecting challenges over the next decade. With over $115 billion worth of drug patents expiring by 2030 and becoming available for generic production, the industry is searching for new blockbuster drugs to take their place. Despite being the third largest export, the U.S. imports over twice as many brand name pharmaceuticals from other countries.
4. Natural Gas Liquid Processing – $78.4 billion
Processing natural gas liquids from natural gas is the fourth largest export in the U.S. Liquids such as propane, butane, and natural gasoline have many residential and commercial uses. This industry has seen an 18.5% growth in revenue over the past five years and is expected to continue to grow.
5. Automobile & Light Duty Motor Vehicle Manufacturing – $66.1 billion
The automobile industry is beginning to bounce back from challenges brought on by the pandemic and supply chain disruptions. Revenue is expected to continue growing due to the global economy improving and reduced trade cost with Mexico and Canada provided by the United States-Mexico-Canada Agreement (USMCA).
6. Organic Chemical Manufacturing – $58.8 billion
Organic chemicals are used in a variety of products including foods with synthetic flavors, wood products, and pesticides. The industry has experienced growth over the past five years. It is expected to decline, however, due to plastic and resins being one of the industry's most popular products and companies looking into new renewable alternatives.
7. Plastic & Resin Manufacturing – $52.8 billion
Products of the organic chemical industry, plastics and resins are used in many products. The largest revenue source for this industry comes from automobile and construction material manufacturers. As companies continue to look for more renewable materials, this industry is expected to see a decline in the near future.
8. Navigational Instrument Manufacturing – $44.8 billion
Devices such as GPS and laboratory analytical instruments make up the eighth largest export. The national defense and transportation industry experienced an increase in demand for this technology which led to an increase in revenue.
9. Soybean Farming – $34.4 billion
Soybean farming became the ninth largest exporting industry. The soybeans are used in a variety of food products and oil. Supply chain disruptions created a shortage which led to price surges over the last three years.
10. Nonferrous Metal Refining – $33 billion
The refining of metals such as gold, silver, and copper comprises this industry. These metals are used in products ranging from technology to jewelry. The nonferrous metal refining industry is steadily expanding, and the growth of revenue will be dependent upon global prices for these metals. Despite their volatile pricing, these metals remain a useful and versatile commodity.