Detroit Transloading & Crossdock
Transloading or crossdocking are considered highly cost-effective methods for moving goods because it eliminates handling and storage fees. Shippers transporting goods by container will gain efficiency and reduce costs when utilizing these services.
Cost-effective Transloading & Crossdocking
Evans Distribution Systems has extensive experience with transloading and crossdocking projects. We are equipped with the space, labor and material handling to ensure high volume shipments are delivered without disruption or damage. We manage every step of the process to ensure on time delivery.

Transloading is the transfer of goods from one type of transportation to another. More than likely, a transloading operation will transfer goods from ocean container, rail container or plane to a truck for final delivery. Dry vans can hold a higher volume of goods than a container and can easily be routed for multiple deliveries. This service can also include processing of the goods during the transfer.
The process of crossdocking is unloading the goods from an inbound vehicle, transferring them to a distribution dock, and loading them into an outbound vehicle. This process can reduce or eliminate storage time. A crossdocking warehouse has designated zones for temporary storage. For loads that need to be repacked or rerouted, crossdocking saves shippers time and money on storage fees. This method is often used to consolidate loads from multiple trucks to one. 
Read our Case Study: A Team Effort – The Radix Crossdock Project
At Evans Distribution Systems, teamwork across facilities and business units is necessary to provide customers with a seamless 3PL solution. At the Huron River Drive location, transportation and warehousing operations collaborated on a fast-moving crossdock project that required effective communication and top performance from our team.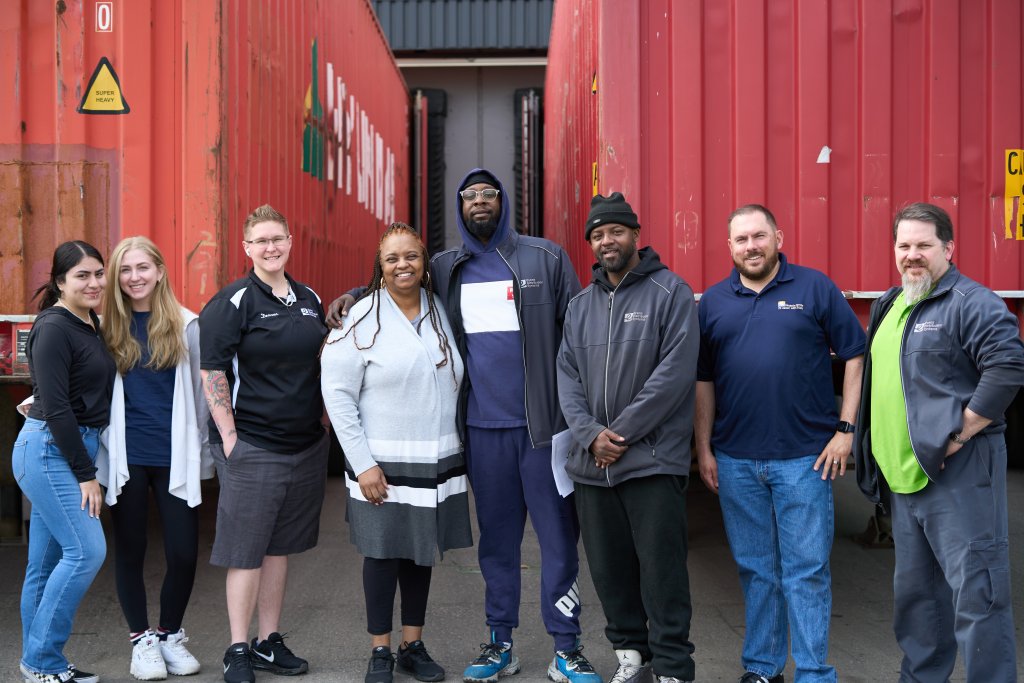 Evans Distribution Systems operates one million square feet of General Purpose Foreign Trade Zone #70 in Metro Detroit. A Foreign Trade Zone (FTZ) is a special economic zone in the US where imported goods can be stored, distributed, processed, and used without being subject to customs duties. Customs duties and excise taxes are due only at the time of transfer out of the FTZ. Learn more about Evans' FTZ.