MELVINDALE, Mich. January 08, 2019 — Evans Distribution Systems is proud to announce that they have become a bronze level member of the Michigan Veterans Affairs Agency (MVAA). The MVAA is an agency providing support, care, advocacy, and service to veterans and their families. Working with the MVAA, Evans plans on establishing a veteran hiring program to make it easier for veterans to find work and encourage them to apply for jobs with Evans.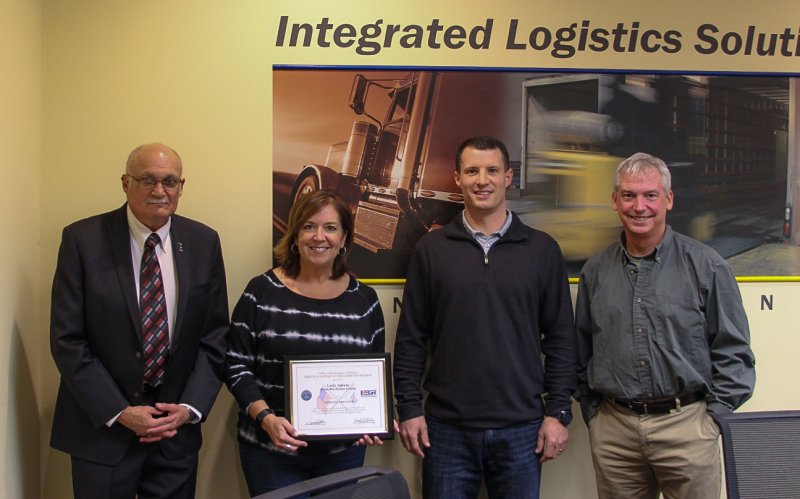 On Friday January 4th, 2019, Evans Distribution Systems was also recognized with the Patriot Award, a Department of Defense program, for their support of the members in the National Guard and Reserve. The Patriot Award is awarded to the supervisor of a National Guard or Reserve member by supporting them in their service responsibilities. The Evans team is very excited in working with the MVAA to grow this program.
More information on the veteran hiring program will come shortly. For any veterans interested in a career with Evans, visit https://www.evansdist.com/careers/.
About Evans Distribution Systems
Evans Distribution Systems, headquartered in southeast Michigan, was founded in 1929 as the Central Detroit Warehouse Company. It has evolved into a full-service, third-party logistics provider offering warehousing, transportation,fulfillment, value added and staffing to the manufacturing, food and beverage, consumer goods, and chemical industries. Evans currently employs more than 600 associates and operates over two million square feet of space in Michigan and across the U.S. Find more information on our website, www.evansdist.com. Read the latest supply chain insights at Evans' blog, or follow the company on Facebook and Twitter.
# # #