MELVINDALE, Mich. March 13, 2019 — Evans Distribution Systems' newest warehouse in Romulus, has been approved for Foreign Trade Zone (FTZ) use. Evans operates General Purpose Foreign Trade Zone #70, and this approval modifies the zone with the alternative site framework.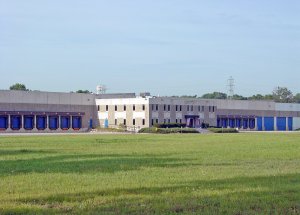 A Foreign Trade Zone (FTZ) is a secure area under U.S. Customs and Border Protection (CBP) supervision that is generally considered outside CBP territory upon activation. Located in or near CBP ports of entry, and FTZ is the U.S. version of what is known internationally as a free-trade zone. Benefits of an FTZ include duty deferral, duty exemption, duty reduction (inverted tariff), Merchandise Processing Fee (MPF) reduction, quota avoidance, and overall streamlined logistics.
Evans now operates four warehouses designated as Foreign Trade Zones in the Detroit area. FTZ approved warehouses provide more options to companies who import goods as they grow their business and navigate through changes in duties and taxes.
About Evans Distribution Systems 
Evans Distribution Systems, headquartered in southeast Michigan, was founded in 1929 as the Central Detroit Warehouse Company. It has evolved into a full-service, third-party logistics provider offering warehousing, transportation, fulfillment, value added and staffing solutionsto the manufacturing, food and beverage, consumer goods, and chemical industries. Evans currently employs more than 600 associates and operates over two million square feet of space in Michigan and across the U.S. Find more information on our website, www.evansdist.com. Read the latest supply chain insights at Evans' blog, or follow the company on Facebook and Twitter.  
###