Based on statistics as of 2015, the following U.S. shipping ports are included in the list of largest ocean ports in the world. Thus, these are America's largest ocean ports: The Port of Los Angeles, The Port of Long Beach (California), The New York/New Jersey Port (Newark, NJ), The Georgia Ports (Savannah, Brunswick, Bainbridge & Columbus) and The Northwest Seaport Alliance (Washington State).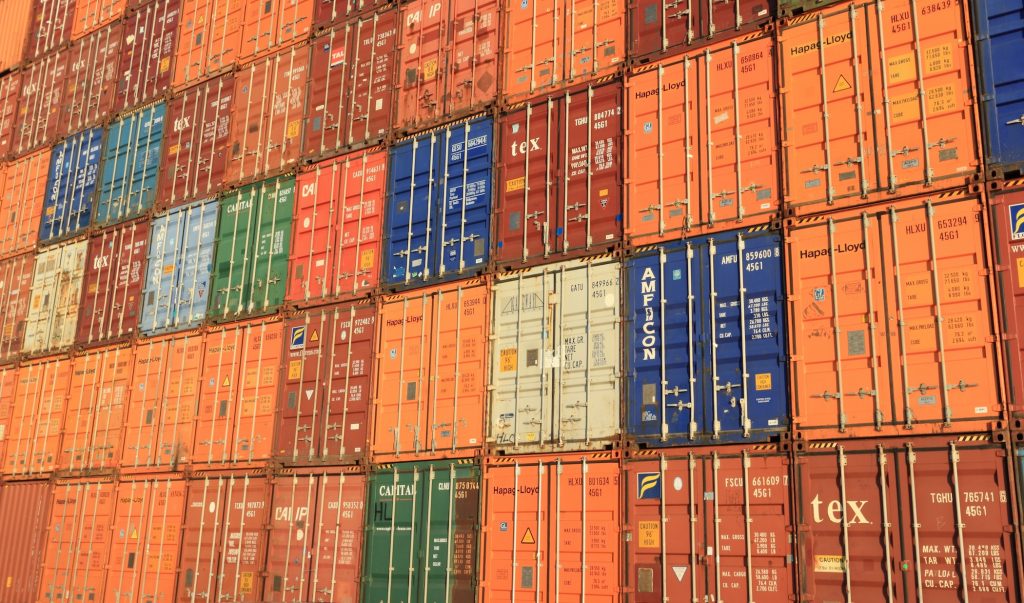 The Port of Los Angeles hosted 5.5 million TEUs (twenty-foot equivalent unit shipping containers) in 2015. Approximately 2,000 shipping vessels come and go from this port per year. Their top imports include furniture, auto parts, apparel, footwear, electronics, and plastics. Their top exports are paper/wastepaper, pet & animal food, scrap metal, fabrics, and soybeans.
The Port of Long Beach is just south of LA. In 2015 it came up just short of LA with 4.9 million TUEs. Approximately the same 2,000 shipping vessels have calls to port there each year. Their top commodities by way of import include crude oil, electronics, plastics, furniture, and clothing. On the export side are bulk coke, scrap metal, chemicals, waste paper and food products. There are 369 companies listed in the drayage directory for the LA and Long Beach area.
The New York/New Jersey Port, America's largest ocean port on the east coast, saw 4.5 million TEUs come and go in 2015. Its traffic includes about 4000 vessels per year. Top commodities include beverages, plastics, preserved food, furniture and machinery (inbound) and wood pulp, vehicles, scrap and waste plastics (outbound). There are 216 drayage companies registered in the NY/NJ Port directory.
The Georgia Ports, also on the east coast, saw about half (2.8 million) the number of TEUs as Newark, New Jersey did. About 500 shipping vessels go in and out per year. Their top commodities include chemicals, food, iron and steel, retail consumer goods, minerals, food (mostly poultry and citrus), wood pulp, clay and paper. Agricultural products are one of their biggest exports. Draymen registered total 153.
Back on the west coast, The Northwest Seaport Alliance handled 2.1 million TEUs in 2015. Approximately 650 shipping vessels came and went. Inbound cargo included apparel, auto parts, footwear, electronic equipment and heavy machinery. Outbound cargo included grains, cereals, frozen fish, beef, pork, frozen vegetables and tobacco. 148 draymen companies are listed in their registry.
REFERENCES
thebossmagazine.com
wikipedia.org
worldshipping.org
forbes.com
marad.dot.gov
loadmatch.com