Our first priority is to protect the health or our employees, customers, visitors, and vendor partners. We are following the guidelines of our Business Continuity Plan and we are ready to activate contingency plans as needed. To request a copy of our Business Continuity Plan please contact sales@evansdist.com. We will be providing updates on the ongoing COVID-19 pandemic as new information becomes available. Please see below for our most recent updates.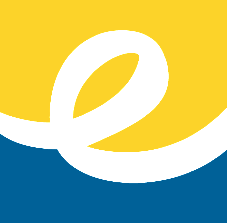 I hope this finds you in good health and spirits. We would like to express our appreciation for our customer's support throughout the pandemic. We
Read More »
As of June 22, 2021, based on the Michigan Occupational
Safety Administration's (MIOSHA) recommendations, Evans Distribution Systems has suspended all emergency rules put in place to prevent the spread of COVID-19. Visitors and employees are no longer required to wear face coverings or social distance while onsite. We will continue to encourage hand washing and provide disinfectants in common areas of our facilities. Thank you for keeping us healthy and safe.  
Is Your Company in Need of Short-term Warehousing or Transportation Services?
Evans Distribution Systems has overflow capacity for companies with operational disruptions from the COVID-19 pandemic. We can provide secure warehousing services with highly flexible agreements. We also have transportation capacity to move your goods where they need to be. We have implemented an aggressive response plan with preventive measures across all of our facilities to maintain a fully operational staff. Call us now: (313) 388-3200 or email sales@evansdist.com. 
For a copy of our capabilities sheet that lists the services we can provide for businesses affected by COVID-19 click here. COVID-19 Capabilities Sheet
If you have any concerns or additional questions, please contact us at sales@evansdist.com or (313) 388-3200.
All Michigan residents aged 16 and older are now eligible to receive the COVID-19 vaccine.
Residents can schedule appointments through their hospital group, vaccine providers such as the Ford Field clinic, or by calling 1-866-610-3885 (9 a.m. – 5 p.m.) for an appointment at Wayne County clinics in Taylor and Livonia. Visit https://www.waynecounty.com/covid19/vaccination.aspx for more information.
To register for the vaccine through to Ford Field clinic visit https://clinic.meijer.com/register/CL2021.
The list below is not comprehensive, but it may provide a good starting point for resources to support various needs over the next several weeks. These links are being provided for information only.
Resources for Employees
As Health Care Seekers – Corporate Employees
https://www.mibluesperspectives.com/2020/03/14/coronavirus-outbreak-what-you-need-to-know/
https://www.mibluesperspectives.com/2020/03/09/how-to-access-telehealth-care-during-the-coronavirus-outbreak/ – How to Access Telehealth support during COVID 19
https://www.fastcompany.com/90478316/alton-brown-has-the-best-breakdown-of-the-science-of-why-hand-washing-beats-hand-sanitizer –  Video on proper handwashing and differences between handwashing and hand sanitizer.
As Health Care Seekers – State Employees
https://www.michigan.gov/mdcs/0,4614,7-147-22854_29351—,00.html – Information regarding the Employee Service Program related to COVID 19 and managing stress and anxiety needs.
https://www.michigan.gov/mdcs/0,4614,7-147-22854_38681—,00.html – Contact information for all state employee health plans to request information related COVID 19 resources.
As Parents and Caregivers
https://www.cdc.gov/coronavirus/2019-ncov/community/schools-childcare/talking-with-children.html – General information for talking with children about COVID 19 at various developmental levels.
https://www.weareteachers.com/free-online-learning-resources/#secondary – A list of resources for parents looking for educational and supplemental learning platforms, including services offering free subscriptions, as a result of school closures.
https://www.gomaisa.org/downloads/general/list_of_mi_isds.pdf – Link to contacts for all ISDs in Michigan – resources for learning needs, special education supports, and food distribution to students and families during COVID 19 outbreak
https://www.inghamisd.org/thelatest/public-information-and-reports/corona-virus-information/learning-resources/ – An example of one ISD's available information on resources around COVID 19.
https://www.aarp.org/health/ – AARP has some resources posted for families and households with specific concerns related to older Americans, particularly those in nursing home or other health care facilities where visitors are no longer allowed
https://www.greatstarttoquality.org/ – Statewide childcare resource website, including screened providers throughout the state
https://www.mi211.org/ – Central resource for individuals and families looking for support in a variety of areas.